Your session is about to expire
We'll log you out in 60 seconds unless you choose to continue
← Back to Search
Eligibility Criteria Checklist
Specific guidelines that determine who can or cannot participate in a clinical trial
Must have
Meet criteria for one or more antecedents (psychotic like experience, basic symptoms, anxiety or affective lability)
Be younger than 65 years old
Must not have
Be older than 65 years old
Follow Up
annual follow-ups over 3, 5, 7 and 10 years
SWELL Trial Summary
This trial will test a new intervention to prevent severe mental illness in young people who are at high risk. The intervention will target early preceding factors to severe mental illness, which are often impairing and distressing to the individual but can be improved with self-management skills and parent training. The goal is to intervene early enough in the young person's life that severe mental illness can be prevented.
Schizophrenia

Bipolar Disorder

Depression
SWELL Trial Eligibility Criteria
Inclusion Criteria
You will be eligible if you check "Yes" for the criteria below
You have experienced symptoms like

hearing or seeing things

that aren't there,

feeling anxious

or having

frequent mood swings

.
SWELL Trial Timeline
Screening ~ 3 weeks
3 visits
Follow Up ~ annual follow-ups over 3, 5, 7 and 10 years
Follow Up ~
annual follow-ups over 3, 5, 7 and 10 years
This trial's timeline: 3 weeks for screening, Varies for treatment, and annual follow-ups over 3, 5, 7 and 10 years for reporting.
Treatment Details
Study Objectives
Outcome measures can provide a clearer picture of what you can expect from a treatment.
Secondary outcome measures
Affective lability - continuous
+6 more
Awards & Highlights
All patients enrolled in this study will receive some form of active treatment.
SWELL Trial Design
Group I: maCBT
Experimental Treatment
1 Intervention
Multimodal Antecedent-focussed Cognitive-behavioural Training (maCBT). This integrated model focuses on normalisation of the unusual experiences, their re-appraisal, exploring helpfulness of current coping, and developing a repertoire of strategies to decrease the impact of these experiences on the young person's life. The maCBT follows a manual describing obligatory and optional therapeutic elements, proposed list of modules, outline of a therapeutic session, and the integrated cognitive model. The model and techniques are adapted to an age range of 9 to 17 years, with more visual material and child friendly language options for the younger part of the age range (9-12) and more teen-relevant and interpersonal content options for the older part of the age range (13-17). The intervention will be delivered in 8 to 16 one-hour sessions in an individual format. Sessions will be initially weekly, and then spaced out to once every two weeks in the latter stages of the intervention.
Group II: Comparison
Active Control
1 Intervention
Naturalistic comparison arm: No intervention offered, no intervention prohibited.
Who is running the clinical trial?

Nova Scotia Health Authority
Lead Sponsor
252 Previous Clinical Trials
83,002 Total Patients Enrolled
3 Trials studying Schizophrenia
251 Patients Enrolled for Schizophrenia
Nova Scotia Health Research Foundation
OTHER_GOV
14 Previous Clinical Trials
33,692 Total Patients Enrolled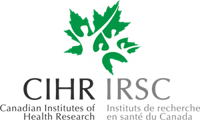 Canadian Institutes of Health Research (CIHR)
OTHER_GOV
1,310 Previous Clinical Trials
25,989,778 Total Patients Enrolled
13 Trials studying Schizophrenia
727,212 Patients Enrolled for Schizophrenia
Media Library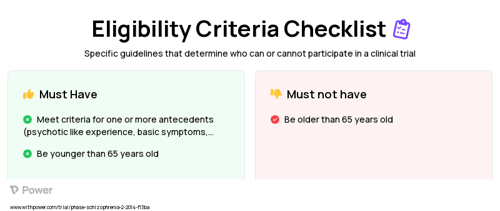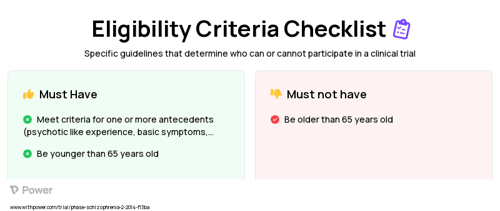 Eligibility Criteria:
This trial includes the following eligibility criteria:
You have had more than three sessions of therapy with a mental health professional in the past year.

You have a severe mental illness like schizophrenia, bipolar disorder or severe major depressive disorder.

You have experienced symptoms like hearing or seeing things that aren't there, feeling anxious or having frequent mood swings.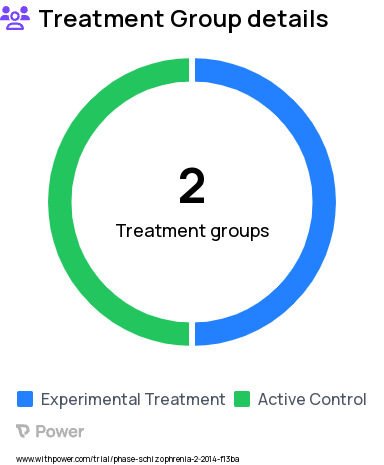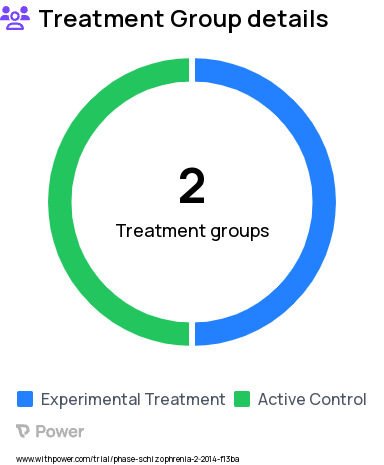 Research Study Groups:
This trial has the following groups:
Group 1: maCBT
Group 2: Comparison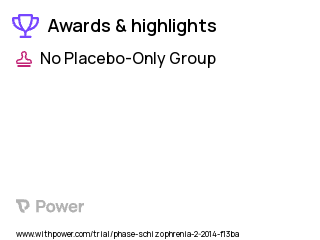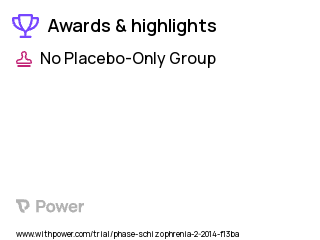 Awards:
This trial has 1 awards, including:
No Placebo-Only Group - All patients enrolled in this study will receive some form of active treatment.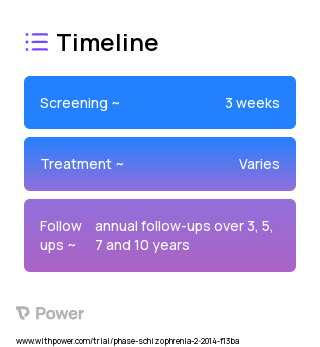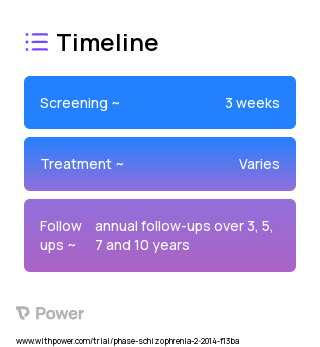 Timeline:
This trial has the following timeline:
Screening: It may take up to 3 Weeks to process to see if you qualify in this trial.
Treatment: The duration you will receive the treatment varies.
Follow Ups: You may be asked to continue sharing information regarding the trial for 6 Months after you stop receiving the treatment.
Frequently Asked Questions
These questions and answers are submitted by anonymous patients, and have not been verified by our internal team.
Is there a way for me to be involved in this research project?
"To be included in this medical trial, subjects must have a diagnosis of bipolar disorder and fall between the ages of 9 and 21. The research team is looking to recruit 360 participants."
Does this trial restrict participation to individuals of a certain age range?
"This clinical trial is exclusively for those aged 9 to 21. As such, there are 91 trials specifically targeting minors and 449 studies recruiting adults over the age of 65."
Are participants currently being sought for this experiment?
"Affirmative. According to the details on clinicaltrials.gov, this medical trial was initially announced on March 22nd 2014 and has recently been updated on February 6th 2023 with 360 participants sought from one site only."
What is the participant enrollment size for this experiment?
"Affirmative. Information posted on clinicaltrials.gov indicates that this medical research is actively seeking participants, with 360 individuals being targeted across one site since it was first published in March 2014 and last modified in February 2023."
Recent research and studies
Share this study with friends