Screening (genetic testing) for Breast and Ovarian Cancer Syndrome
Providence Portland Medical Center, Portland, OR
Targeting 6 different conditions
Biospecimen Collection

+3 more
N/A
Recruiting
Led by Jackilen Shannon, Ph.D.
Research Sponsored by OHSU Knight Cancer Institute
Eligibility Criteria Checklist
Specific guidelines that determine who can or cannot participate in a clinical trial
Must have
COHORT C: Choosing to submit a DNA sample
Retrospective Cohort A: Patients may or may not be diagnosed with cancer
Must not have
Be younger than 18 years old
Study Summary
This trial offers free genetic testing to the public to learn the value of testing for high risk cancer types.
Hereditary Breast and Ovarian Cancer Syndrome

Cancer

Blood Cancers

Breast Cancer

Lynch Syndrome

Neoplastic Syndromes
Eligibility Criteria
Inclusion Criteria
You will be eligible if you check "Yes" for the criteria below
You are willing to

provide a sample of your DNA

.
The study is looking at a group of people who

may or may not have a cancer diagnosis

in their medical history.
You may or may not have cancer for cohort A.
You agree to

provide a sample of your DNA

.
Timeline
Screening ~ 3 weeks
3 visits
Follow Up ~ up to 5 years
This trial's timeline: 3 weeks for screening, Varies for treatment, and up to 5 years for reporting.
Treatment Details
Study Objectives
Outcome measures can provide a clearer picture of what you can expect from a treatment.
Adherence to standard of care for hereditary breast and ovarian cancer (HBOC) and Lynch syndromes
Cascade screening rate among Lynch or HBOC positive carriers
Effectiveness and sustainability of heritable cancer syndrome testing in the two novel testing populations
+1 more
Awards & Highlights
All patients enrolled in this study will receive some form of active treatment.
Trial Design
Group I: Screening (genetic testing)
Experimental Treatment
4 Interventions
Patients undergo collection of saliva samples for genetic testing. If genetic test is positive, patients receive genetic counseling.
How many patients have taken this drug
Who is running the clinical trial?
OHSU Knight Cancer Institute
Lead Sponsor
220 Previous Clinical Trials
2,062,563 Total Patients Enrolled

National Cancer Institute (NCI)
NIH
13,416 Previous Clinical Trials
41,211,655 Total Patients Enrolled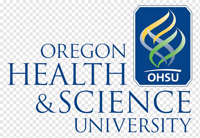 Oregon Health and Science University
OTHER
940 Previous Clinical Trials
6,804,085 Total Patients Enrolled
Media Library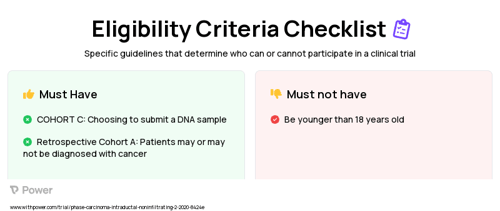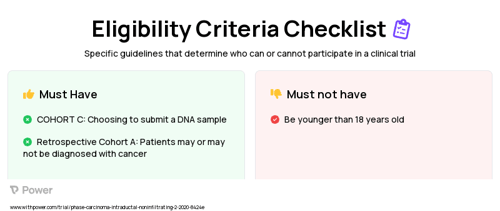 Screening (genetic testing) Clinical Trial Eligibility Overview. Trial Name: NCT04494945 — N/A
Breast and Ovarian Cancer Syndrome Research Study Groups: Screening (genetic testing)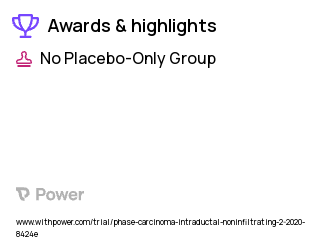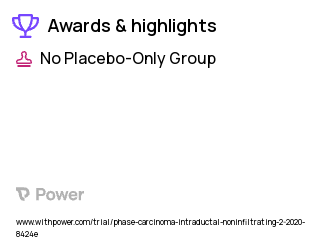 Breast and Ovarian Cancer Syndrome Clinical Trial 2023: Screening (genetic testing) Highlights & Side Effects. Trial Name: NCT04494945 — N/A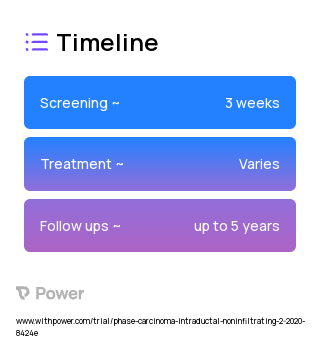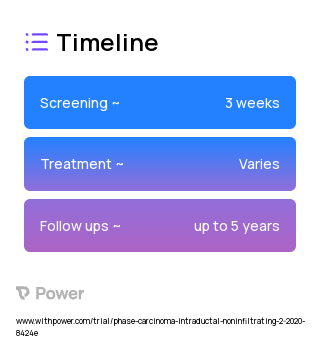 Screening (genetic testing) 2023 Treatment Timeline for Medical Study. Trial Name: NCT04494945 — N/A
Frequently Asked Questions
These questions and answers are submitted by anonymous patients, and have not been verified by our internal team.
What is the current total of participants in this experiment?
"Indeed, the information on clinicaltrials.gov indicates that recruitments are in progress for this trial which was initially posted by 3rd of September 2020 and lately modified on 15th of September 2022. The research requires 27500 participants from two distinct sites."
Are there opportunities for patients to participate in this experiment at present?
"Correct. According to the clinicaltrials.gov website, this medical experiment is still actively recruiting patients who meet certain criteria; it was initially published on March 9th 2020 and has since been updated as recently as September 15th 2022. A total of 27,500 participants are needed at two different sites for the trial to be successful."