Your session is about to expire
We'll log you out in 60 seconds unless you choose to continue
← Back to Search
Eligibility Criteria Checklist
Specific guidelines that determine who can or cannot participate in a clinical trial
Must have
Patients undergoing ERCP for biliary and pancreatic conditions
Be older than 18 years old
Must not have
Be younger than 18 years old
Study Summary
This trial will compare the success and complication rates of two types of endoscopes currently used for a procedure called ERCP.
Pancreatic Disease

Biliary Tract Cancer

Gallstone Disease

Biliary Disease

Biliary Obstruction

Pancreatic Cancer
Eligibility Criteria
Inclusion Criteria
You will be eligible if you check "Yes" for the criteria below
You are

having an ERCP procedure

done for issues with your bile ducts or pancreas.
Timeline
Screening ~ 3 weeks
3 visits
This trial's timeline: 3 weeks for screening, Varies for treatment, and 3 months for reporting.
Treatment Details
Study Objectives
Outcome measures can provide a clearer picture of what you can expect from a treatment.
Number of participants with procedure-related adverse events
Secondary outcome measures
Ability to perform interventions
Duodenoscope imaging characteristics profile
Duodenoscope maneuverability
+1 more
Awards & Highlights
All patients enrolled in this study will receive some form of active treatment.
Trial Design
Group I: Conventional Duodenoscope
Active Control
1 Intervention
Patients will undergo ERCP using a conventional duodenoscope
Group II: Duodenoscope with single-use distal cover
Active Control
1 Intervention
Patients will undergo ERCP using a duodenoscope with a single-use distal cover
Who is running the clinical trial?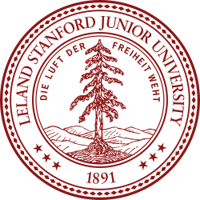 Stanford University
Lead Sponsor
2,324 Previous Clinical Trials
17,287,358 Total Patients Enrolled
Subhas Banerjee, MD
Principal Investigator
Stanford University
1 Previous Clinical Trials
50 Total Patients Enrolled
Frequently Asked Questions
These questions and answers are submitted by anonymous patients, and have not been verified by our internal team.
How many individuals have been invited to partcipate in this clinical research?
"Indeed, clinicaltrials.gov data reveals that this research is actively recruiting patients. The trial was first posted on October 25th 2022 and has been updated recently on the 24th of October 2022. 600 participants are being sought at a single medical centre."
Are there any openings to partake in this trial at present?
"In accordance with clinicaltrials.gov, this trial is actively enlisting participants; the study was posted on October 25th 2022 and its details were updated most recently on October 24th 2022."
Share this study with friends