Study Summary
This trial will investigate how ketamine causes dissociative symptoms by looking at how it affects the brain.
Study Objectives
1 Primary · 0 Secondary · Reporting Duration: up to 1 week
Number of participants with dissociative events during ketamine infusion as assessed by CADSS (Clinician-Administered Dissociative State Scale)
Trial Design
0 Treatment Group
20 Total Participants · 0 Treatment Group
Primary Treatment: Treatment · No Placebo Group · Phase 1
Who is running the clinical trial?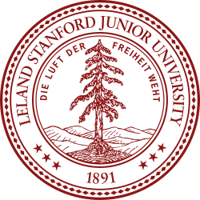 Stanford University
Lead Sponsor
2,186 Previous Clinical Trials
35,092,530 Total Patients Enrolled
13 Trials studying Epilepsy
1,162 Patients Enrolled for Epilepsy
Karl Deisseroth, MD, PhD
1.0
1 Reviews
Principal Investigator - Stanford University
I was very uncomfortable around him. He was dismissive of my concerns about side effects and just increased the dosage. He spoke to me in a condescending way and made personal and sexual accusations. I would not recommend him to anyone.
Eligibility Criteria
Age 18+ · All Participants · 2 Total Inclusion Criteria
Mark "Yes" if the following statements are true for you:
Frequently Asked Questions
What potential hazards does this treatment pose to individuals?
"Our team at Power ranks the safety of this medical intervention as a 1, considering it is only in Phase 1. This indicates that there are limited studies to back its efficacy and safety." - Anonymous Online Contributor
How many participants are engaged in this experiment?
"Indeed, the information available on clinicaltrials.gov affirms that enrollment is ongoing for this medical research project. The initial posting was made on July 26th 2021 and the details were most recently updated on October 25th 2022. A total of 20 participants are required to be recruited from one site only." - Anonymous Online Contributor
Can individuals still join this experiment?
"Correct. According to clinicaltrials.gov, this medical investigation is currently open for participants; the initial posting date was July 26th 2021 and it underwent a recent modification on October 25th 2022. Currently, 1 site requires 20 individuals in order to start the study." - Anonymous Online Contributor
Please Note: These questions and answers are submitted by anonymous patients, and have not been verified by our internal team.