Study Summary
This trial is testing the effects of a new drug, alpha-TEA, when given with the existing drug trastuzumab, for the treatment of HER2+ breast cancer that has stopped responding to other treatments and has spread to other parts of the body.
Stage IV Breast Cancer

HER2-positive Breast Cancer

Metastatic Breast Cancer

Refractory Breast Cancer
Study Objectives
2 Primary · 3 Secondary · Reporting Duration: Up to 4 years
Change in level of activated effector memory CD4+ and CD8+ T-cells at 4 escalating doses of alpha-TEA and concurrent trastuzumab
Modulation of circulating natural killer (NK) cells with concurrent alpha-TEA and trastuzumab therapy
Change in the number of HER2 specific T cells at each dose level
Clinical response rate of alpha-TEA when combined with trastuzumab
Incidence of adverse events of 4 escalating doses of alpha-tocopheryloxyacetic acid (TEA) therapy when combined with trastuzumab
Trial Safety
13%
Alanine aminotransferase increased
9%
Aspartate aminotransferase increased
6%
Transaminases increased
3%
Upper respiratory tract infection
This histogram enumerates side effects from a completed 2014 Phase 4 trial (NCT01301729) in the Trastuzumab ARM group. Side effects include: Leukopenia with 59%, Neutropenia with 56%, Hypoaesthesia with 34%, Agranulocytosis with 31%, Alopecia with 22%.
Trial Design
1 Treatment Group
Treatment (alpha-TEA, trastuzumab)
1 of 1
24 Total Participants · 1 Treatment Group
Primary Treatment: Trastuzumab · No Placebo Group · Phase 1
Treatment (alpha-TEA, trastuzumab)
Experimental Group · 2 Interventions: Trastuzumab, Alpha-tocopheryloxyacetic Acid · Intervention Types: Biological, Drug
How many patients have taken this drug
Who is running the clinical trial?
Veana Therapeutics
Lead Sponsor
Veana Therapeutics, Inc.
UNKNOWN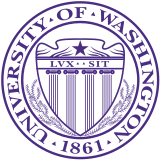 University of Washington
OTHER
1,610 Previous Clinical Trials
1,573,053 Total Patients Enrolled
William Gwin, MD
Principal Investigator
Fred Hutch/University of Washington Cancer Consortium
William Gwin
Principal Investigator
Fred Hutch/University of Washington Cancer Consortium
1 Previous Clinical Trials
16 Total Patients Enrolled
Eligibility Criteria
Age 18+ · All Participants · 16 Total Inclusion Criteria
Mark "Yes" if the following statements are true for you:
You can still participate in the study if you are taking bisphosphonates and/or endocrine therapy.
You may have taken Lapatinib before for metastatic treatment, but it is not necessary.
Frequently Asked Questions
What level of security can be expected when utilizing Trastuzumab for treatment?
"The safety of Trastuzumab was assessed as a 1 on our company's rating system due to the limited clinical data available for Phase 1 trials." - Anonymous Online Contributor
How many participants are enrolled in this experiment?
"Correct. According to the clinicaltrials.gov listing, this medical study was first posted on April 8th 2020 and is currently accepting participants. The trial requires 24 individuals from a single center for enrollment." - Anonymous Online Contributor
Are there remaining vacancies for potential participants in this clinical trial?
"The information residing on clinicaltrials.gov substantiates that this medical study is presently taking applicants, with the original post being dated April 8th 2020 and a recent update occurring June 17 2022." - Anonymous Online Contributor
Which maladies is Trastuzumab most commonly employed to combat?
"Trastuzumab is often utilized for the treatment of brca1 gene-related ailments. In addition, it can prove effective in helping patients cope with infection, inflammatory [breast cancer](https://www.withpower.com/clinical-trials/breast-cancer) (IBC), and general breast issues." - Anonymous Online Contributor
Please Note: These questions and answers are submitted by anonymous patients, and have not been verified by our internal team.