Learn More About Celiac Disease Research Studies
What Are Celiac Disease Clinical Trials?
Celiac disease is an autoimmune disorder where the immune system attacks its own tissues after being exposed to gluten, a type of protein. This damages the small intestine and stops the body from absorbing nutrients from food. Patients with celiac disease are asked to avoid eating gluten (found in wheat, rye, and barley) to prevent the autoimmune response in the small intestine. Celiac disease is one of the most misdiagnosed conditions that affects 1 in 100 people.
This makes it difficult to treat Celiac disease, and the patient may inadvertently keep eating gluten. Continued exposure to gluten can lead to bloating, anemia, weight loss, fatigue, and diarrhea. Children with celiac disease may struggle to absorb nutrients from food, which can affect their worth and development. Researchers have yet to find a cure for celiac disease, requiring more investment in clinical trials. Patients with celiac disease are asked to follow a gluten strict diet to help them manage their symptoms and prevent intestinal damage.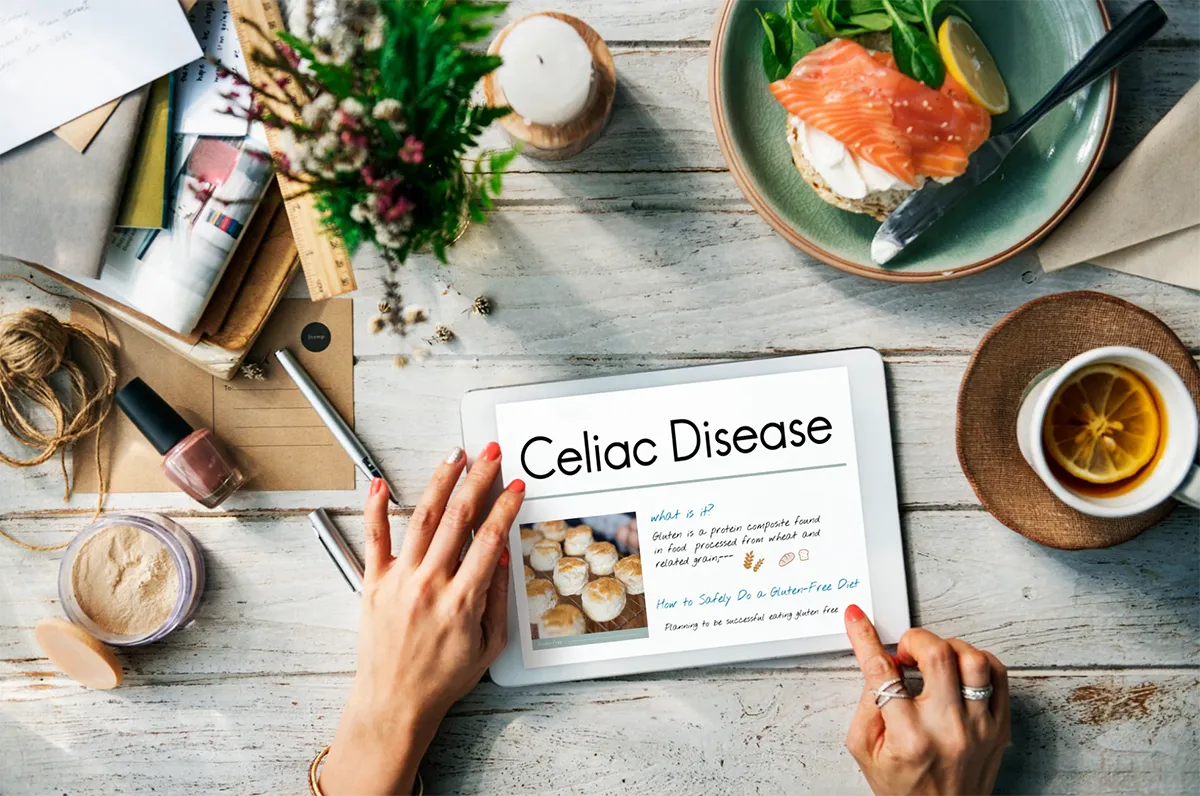 Like most autoimmune diseases, celiac disease is a genetically inherited disorder. This means that a specific gene mutation that runs in the family makes the person more susceptible to the disease. Researchers have found that not all patients who develop it have the games. There may be other factors involved in developing celiac disease. More celiac disease clinical trials are needed to identify these risk factors, unravel its pathophysiology, and help develop novel treatment plans.
Why Is Celiac Disease Being Studied Through Clinical Trials?
The causes of celiac disease are unknown despite the fact that it affects a large percentage of the world's population. Diagnosing the disease is difficult, and only 30% of people with the condition receive a definitive diagnosis due to overlapping symptoms with other disorders. Furthermore, there is no cure for celiac disease, and prolonged exposure to gelatin can lead to significant damage to the intestinal lining.
Researchers have identified a few risk factors for celiac disease that include:
Being of Northern European descent
Having a chromosomal disorder such as Down syndrome or Williams syndrome
Having an autoimmune disease such as Addison's disease or rheumatoid arthritis
Having a relative in the family who also has Celiac disease
Experts hypothesize that celiac disease is triggered by physical stress that overwhelms the immune system. For instance, they have found a correlation between Celiac disease and surgery. More celiac clinical trials are needed to prove these theories and provide healthcare practitioners with effective diagnostic tools to catch the disease early. This would help doctors prepare early treatment plans to minimize damage to the small intestine.
What Are The Types of Treatments Available For Celiac Disease?
Since there is no cure for celiac disease, healthcare practitioners advise patients with Celiac disease to follow a strict gluten-free diet. This means having to avoid foods with rye, barley, and wheat, including beer and bread. Even a minute amount of exposure to gluten, such as crumbs from a toaster can trigger small intestinal damage.
A major hurdle in managing the symptoms of Celiac disease is the difficulty of diagnosis. Symptoms vary greatly in both adults and children, and they also overlap with other disorders. The most common symptoms for adults include diarrhea, abdominal pain, constipation, and weight loss. Children with the condition may have a swollen belly, chronic diarrhea, and vomiting.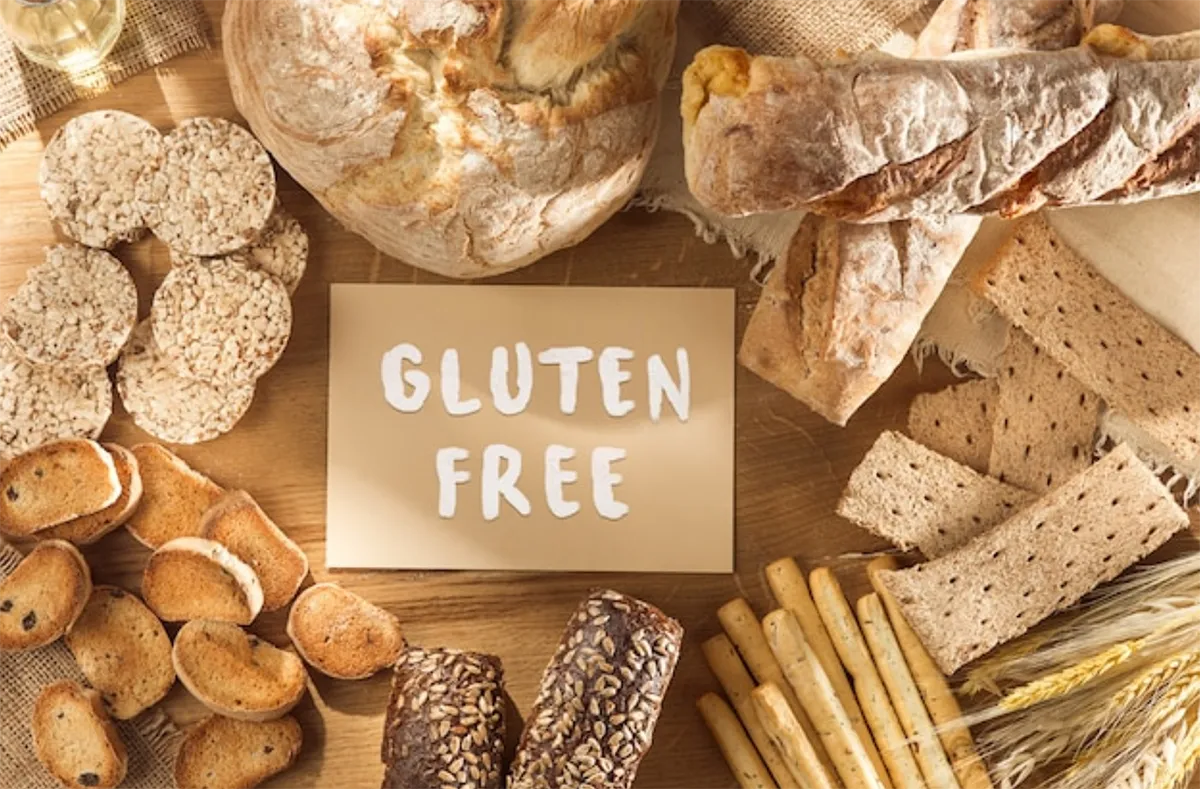 Failing to diagnose celiac disease can lead to long term health conditions, including infertility, heart disease, gallbladder malfunction, and iron deficiency anemia, among others. In severe cases, patients may even suffer from liver failure and small intestine cancer. Doctors currently use two blood tests to help diagnose the condition: serology testing and genetic testing. The latter is used to look for HLA-DQ2 and HLA-DQ8 to help with a conclusive diagnosis.
After diagnosis, doctors may prescribe vitamin and mineral supplements because of deficiencies caused by celiac disease. These supplements should provide patients with their daily recommended intake of copper, folate, vitamin K, zinc, and iron. Supplements are commonly taken orally. However, in rare cases, doctors may administer vitamins intravenously if the digestive tract is damaged. In case of severe intestinal inflammation, doctors may prescribe drugs such as azathioprine and budesonide to ease symptoms.
What Are Some Recent Breakthrough Clinical Trials For Celiac Disease?
Scientists are working on celiac disease clinical trials to learn more about the painful condition and its various symptoms. Ongoing research is also investigating the use of potential drug treatments for celiac disease.
2014: Prediction of Celiac Disease at Endoscopy - This clinical trial observed various predictors of celiac disease in a cross sectional sample of patients undergoing upper endoscopy. 999 patients were asked to complete a questionnaire and submit their blood for serological testing to identify endoscopic markers for celiac disease. Researchers used risk factors to classify patients as either a high or low risk for celiac disease.
It was found that the sensitivity of transglutaminase testing for diagnosing celiac disease was 86.7%. Other predictors of celiac disease included endoscopic features of villous atrophy, anemia, and a history of eczema. It was concluded that relying on endoscopic findings may result in a significant miss rate for celiac disease. Diagnostics can be maximized by deriving celiac disease prediction models based on information obtained prior to or during endoscopy to minimize biopsies.
2018: Effect of Lactobacillus Strains in Children with Celiac Disease - This randomized controlled trial tested two Lactobacillus strains for suppressing autoimmune responses due to celiac disease in children. 78 children with celiac disease were randomized into two groups that either received Lactobacillus strains or a placebo. Blood samples were taken at intervals of 0, 3, and 6 months. Naïve CD45RA+ Th cells in the placebo group decreased, whereas the CD45RO+ Th cells increased.
IgA-tTG levels in the probiotic group decreased significantly compared to the placebo group. The researchers concluded that using L. paracasei 8700:2 and L. plantarum HEAL9 improved immune response in children with celiac disease.
2020: High-Iron Dietary Intervention in Women with Celiac Disease - This clinical trial compared an iron rich diet against traditional oral replacement therapy for female patients of child bearing age with celiac disease. 22 female participants were randomized into the diet group and the ferrous sulfate (FS) group. It was found that the ferritin levels were much higher in the FS group.
Patients reported similar levels of tolerability and compliance in both groups. The findings did not show the efficacy of an iron rich diet compared to iron supplementation. However, the diet was well tolerated in participants, which indicates that increasing iron consumption may be ideal in patients who do not respond well to pharmacological supplementation.
2020: Proton Pump Inhibitor Treatment and Celiac Disease - Researchers assessed a potential correlation between proton pump inhibitors (PPIs) and the development of celiac disease serology. The 12 participants were given 40 mg Omeprazole to be taken twice everyday. Although the results didn't show a significant change in serologic markers of celiac disease after PPI treatment, there was one individual who developed a marked increase in an autoantibody response to transglutaminase 2.
DNA sequence and further observations showed a close association with a sharp increase in fecal abundance of Actinomycetales (a type of aerobic microorganism. The study supports further research into the molecular mechanisms involved in the contribution of PPIs to celiac disease risk.
2021: Using Transglutaminase 2 Inhibitor for Celiac Disease - This randomized controlled trial investigated the safety and efficacy of ZED1227, a transglutaminase 2 inhibitor. Patients were given ZED1227 at three different dosage levels and their results were compared with the placebo group. The end point was improvement in gluten induced damage measured using the ratio of villus height to crypt depth. Other endpoints included the Celiac symptom index score, Celiac disease questionnaire score, and the intraepithelial lymphocyte density.
It was found that treatment with ZED1227 at all dosage levels helped reduce gluten induced mucosal damage. Some of the most commonly reported side effects of taking ZED1227 were nausea, diarrhea, vomiting, abdominal pain, and headache.
2021: TAK-101 Nanoparticles for Inducing Gluten-Specific Tolerance in Celiac Disease - This randomized placebo controlled study evaluated the safety and efficacy of TAK-101 for treating patients with celiac disease. TAK-101 is composed of gliadin encapsulated in PLGA-Ag nanoparticles and is believed to induce gluten-specific tolerance. Participants were randomized to complete the 14 day gluten challenge.
TAK-101 was found to reduce interferon-gamma spot forming units by 88% compared to the placebo group. No serious adverse events were reported in patients, and TAK-101 prevented immune responses due to gluten in patients with Celiac Disease. The findings support further research into antigen-specific tolerance and finding a novel approach to other immune mediated diseases.
2021: Impact of a Gluten Free Diet on QoL Factors in Patients with Celiac Disease - This study investigated the quality of life metrics and health perception in participants with asymptomatic celiac disease. 2387 patients (aged 8 to 45) were randomized into a gluten free diet and a regular diet. Both groups were observed to have followed their diet protocols in a strict manner. The study did not find any changes in quality of life metrics in patients over 12 months. The findings indicate that transitioning to a gluten free diet is easy for patients with asymptomatic celiac disease without significantly efficient their quality of life.
What Are Some Of The Key Institutions Conducting Celiac Disease Clinical Trial Research?
Celiac Disease Research Center at the Tampere University of Applied Science is a leading institution for conducting multidisciplinary research on gluten induced diseases. Their research center specializes in various areas, including CD in both adults and children, and the immunology of celiac disease. Researchers are also unraveling disease pathogenesis for CD, including genetics.
The Harvard Medical School Celiac Research Program is a joint initiative between hospitals affiliated with Harvard, including the Celiac Center at Beth Israel Deaconess Medical Center (BIDMC) and Boston Children's Hospital Celiac Disease Program (BCH). The program brings over 3 decades years of clinical and research experience.
Over the years, the research program has assembled a team of researchers and dieticians to present research topics and develop awareness programs for patients with CD.
The University of Chicago Celiac Disease Center is a leading research center that is dedicated to finding a cure for celiac disease. Although their focus is primarily aimed at finding a cure, the disease center is also striving to improve diagnosis rates through education advocacy.
The disease center is led by Dr. Bana Jabri, who has led many groundbreaking studies in CD and was the first to establish a mouse model for the disease. In recent years, the center has published over 50 celiac disease studies that have helped health practitioners with the diagnosis and treatment of CD.