Popular filter options for overweight trials
View More Overweight Trials
See another 77 many medical studies focused on overweight.
Frequently Asked Questions
Do I need insurance to participate in a trial?
Almost all clinical trials will cover the cost of the 'trial drug' — so no insurance is required for this. For trials where this trial drug is given alongside an already-approved medication, there may be a cost (which your insurance would normally cover).
Is there any support for travel costs?
Many of the teams running clinical trials will cover the cost of transportation to-and-from their care center.
Will I know what medication I am taking?
This depends on the specific study. If you're worried about receiving a placebo, you can actively filter out these trials using our search.
How long do clinical trials last?
Some trials will only require a single visit, while others will continue until your disease returns. It's fairly common for a trial to last somewhere between 1 and 6 months.
Do you verify all the trials on your website?
All of the trials listed on Power have been formally registered with the US Food and Drug Administration. Beyond this, some trials on Power have been formally 'verified' if the team behind the trial has completed an additional level of verification with our team.
How quickly will I hear back from a clinical trial?
Sadly, this response time can take anywhere from 6 hours to 2 weeks. We're working hard to speed up how quickly you hear back — in general, verified trials respond to patients within a few days.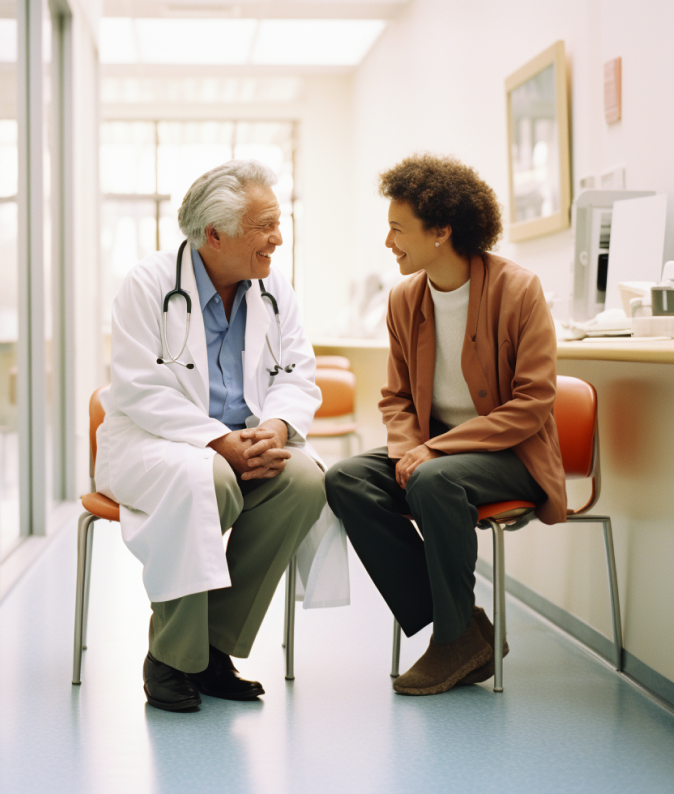 Introduction to overweight
What are the top hospitals conducting overweight research?
In the battle against overweight and its associated health complications, several hospitals are leading the charge in innovative clinical trials. One notable institution is StudyMetrix Research in Saint Peters, which currently has eight active trials focused on tackling this prevalent issue. With a total of ten completed studies dedicated to understanding and addressing overweight, StudyMetrix Research has been at the forefront of research since their first recorded trial in 2019. Iowa Diabetes and Endocrinology Research Center in West Des Moines is also making significant strides with six ongoing overweight trials and seven previous ones conducted to explore potential solutions for combating weight-related concerns.
Additionally contributing to this cause is Arcturus Healthcare's Troy Internal Medicine Research Division located in Troy. They have initiated six ongoing clinical trials focusing specifically on overweight patients while having undertaken an impressive tally of eight previous investigations since recording their initial trial dedicated towards fighting obesity just recently backin2021.The East-West Medical Research Institute stands as another prominent facility playing a crucial role from Honolulu by conducting six active overweight clinical trials while also building upon nine previously held experiments since they began their pioneering investigation on this matter way back during2007.
Furthermore joining these efforts is North Georgia Clinical Research center based out of Woodstock where they conduct five present-day clinical tests related towards combating such cases along with five prior investigations initiated solely concerned about managing excess weight; theirs can be dated much closer within years counting only upto 2022.So whether you're seeking assistance or looking to contribute toward understanding causes or finding effective treatments for being obese each hospital mentioned actively contributes towards progress which would ultimately lead us into healthier lifestyle choices through breaking new grounds
Which are the best cities for overweight clinical trials?
When it comes to overweight clinical trials, several cities offer promising opportunities for research and development. San Antonio, Texas leads the pack with 14 active trials exploring interventions like AMG 133, Orforglipron Dose 1, and Tirzepatide. Dallas, Texas closely follows with its own set of studies focused on innovative treatments such as Tirzepatide and Retatrutide Dose 1. Meanwhile, Las Vegas in Nevada and Houston in Texas both have ongoing trials examining interventions like Tirzepatide and Orforglipron Dose 1. Lastly, New York City contributes to this field with nine active trials investigating treatments including Tirzepatide and ROADmAP schema. These cities provide individuals struggling with obesity access to cutting-edge clinical trials that contribute to advancements in weight management strategies.
Which are the top treatments for overweight being explored in clinical trials?
When it comes to exploring treatments for overweight individuals, clinical trials have identified some promising options. Leading the way is tirzepatide, a medication currently being tested in four active trials specifically targeting weight management. Since its introduction in 2019, tirzepatide has already been involved in 13 clinical trials focused on addressing overweight concerns. Another avenue being explored is lifestyle intervention, which involves making sustainable changes to one's daily habits and routines. This approach has garnered attention with two ongoing trials and a total of six past studies dedicated to understanding its impact on managing excess weight since it was first listed as a potential treatment option back in 2001. As researchers delve deeper into these avenues of investigation, they bring us closer to finding effective solutions for overweight individuals seeking healthier lives.
What are the most recent clinical trials for overweight?
Recent clinical trials have shed light on potential interventions for individuals struggling with overweight. A Phase 1 trial explored the use of LY3437943 in combination with a Combined Oral Contraceptive (COC) to address this issue. Additionally, a Phase 2 trial investigated the effectiveness of Omega-3 supplementation for managing weight-related concerns. The efficacy and safety profile of Retatrutide Dose 1 were evaluated through two separate Phase 3 trials conducted at different time points. These studies offer promising insights into potential strategies to combat overweight and improve overall health outcomes.
What overweight clinical trials were recently completed?
Several recent clinical trials have advanced the understanding and treatment of overweight individuals. In September 2021, Novo Nordisk A/S completed a trial examining the potential benefits of Oral semaglutide. Additionally, Eli Lilly and Company concluded two significant studies: one investigating LY3437943 in May 2021, and another exploring Tirzepatide in March 2021. These trials contribute to ongoing efforts to combat overweight conditions and provide hope for individuals seeking effective interventions.