Procedure
Study Treatment for Vitiligo
University of Southern California, Los Angeles, CA
RECELL® Autologous Cell Harvesting Device
N/A
Recruiting
Research Sponsored by Avita Medical
Eligibility Criteria Checklist
Specific guidelines that determine who can or cannot participate in a clinical trial
Must have
Be older than 18 years old
Must not have
Be younger than 18 years old
Follow Up
24 weeks post-treatment
Study Summary
This trial tested using a device to treat vitiligo to see if it improved the skin's colour and quality of life.
Timeline
Screening ~ 3 weeks
3 visits
Follow Up ~ 24 weeks post-treatment
Follow Up ~
24 weeks post-treatment
This trial's timeline: 3 weeks for screening, Varies for treatment, and 24 weeks post-treatment for reporting.
Treatment Details
Study Objectives
Outcome measures can provide a clearer picture of what you can expect from a treatment.
Repigmentation 26-50%, 51-79%, 80-99%, and 100%)
Awards & Highlights
All patients enrolled in this study will receive some form of active treatment.
Trial Design
Group I: Study Treatment
Experimental Treatment
1 Intervention
Skin cell suspension prepared using the RECELL System will be applied to a prepared treatment area, followed by at-home NB-UVB phototherapy.
Who is running the clinical trial?
Avita Medical
Lead Sponsor
15 Previous Clinical Trials
541 Total Patients Enrolled
4 Trials studying Vitiligo
57 Patients Enrolled for Vitiligo
Media Library
RECELL® Autologous Cell Harvesting Device (Procedure) Clinical Trial Eligibility Overview. Trial Name: NCT05971381 — N/A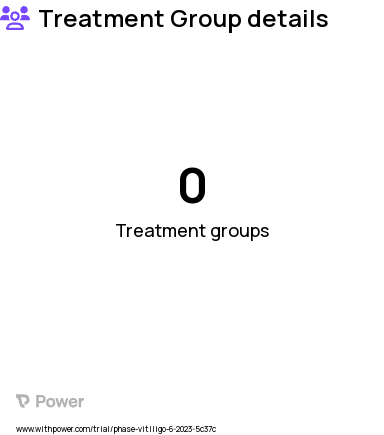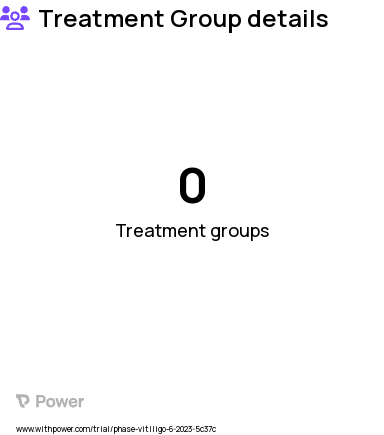 Vitiligo Research Study Groups: Study Treatment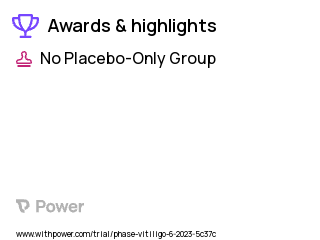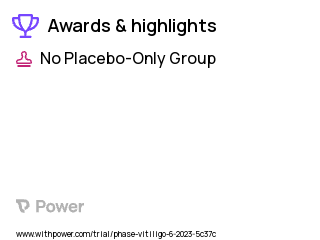 Vitiligo Clinical Trial 2023: RECELL® Autologous Cell Harvesting Device Highlights & Side Effects. Trial Name: NCT05971381 — N/A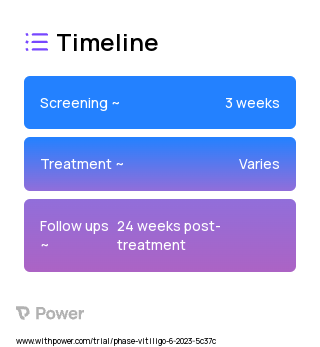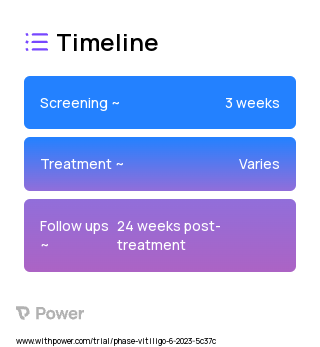 RECELL® Autologous Cell Harvesting Device (Procedure) 2023 Treatment Timeline for Medical Study. Trial Name: NCT05971381 — N/A
Frequently Asked Questions
These questions and answers are submitted by anonymous patients, and have not been verified by our internal team.
Is the recruitment process currently ongoing for this research project?
"The data on clinicaltrials.gov reveals that this medical trial is actively searching for enrollees, with the initial posting date being July 24th 2023 and a recent update made on the 31st of July 2023."
How many individuals are enrolled in this medical trial?
"Affirmative. The clinicaltrials.gov website suggests that the trial, which was originally posted on July 24th 2023, is actively recruiting patients. Approximately 100 individuals must be recruited at one single site to complete the study's objectives."
Who else is applying?
What state do they live in?
What site did they apply to?
University Medical Center
What portion of applicants met pre-screening criteria?
How many prior treatments have patients received?
Why did patients apply to this trial?
I would like to find the best affordable treatment. I have non-segmental vitiligo and have done skin grafting previously, I'd like to test the device if I'm eligible too.