Your session is about to expire
We'll log you out in 60 seconds unless you choose to continue
← Back to Search
Eligibility Criteria Checklist
Specific guidelines that determine who can or cannot participate in a clinical trial
Must have
Hemoglobin >= 10.0 g/dL (no blood transfusion in the preceding 28 days)
Must not have
Be younger than 18 years old
Study Summary
This trial is testing whether a specific drug combination of ZEN-3694 and talazoparib works to shrink tumors in patients with advanced solid tumors. Another aim of this study is to find out if, and how, patients' genes influence their response to this drug combination.
Eligibility Criteria
Inclusion Criteria
You will be eligible if you check "Yes" for the criteria below
Timeline
Screening ~ 3 weeks
3 visits
Follow Up ~ up to 2 years
This trial's timeline: 3 weeks for screening, Varies for treatment, and up to 2 years for reporting.
Treatment Details
Study Objectives
Outcome measures can provide a clearer picture of what you can expect from a treatment.
Objective response rate (ORR)
Secondary outcome measures
Clinical benefit rate (CBR)
Incidence of adverse events
+2 more
Analysis of formalin-fixed paraffin-embedded and blood and blood samples
Assess emergent resistant mutations
Correlate baseline mutations with treatment response
+5 more
Side effects data
From 2021 Phase 3 trial • 431 Patients • NCT01945775
22%
Palmar-plantar erythrodysaesthesia syndrome
14%
Neutrophil count decreased
12%
Aspartate aminotransferase increased
12%
Alanine aminotransferase increased
10%
Upper respiratory tract infection
7%
Musculoskeletal chest pain
6%
Viral upper respiratory tract infection
6%
Peripheral sensory neuropathy
4%
White blood cell count decreased
3%
Platelet count decreased
2%
Urinary tract infection
2%
General physical health deterioration
2%
Nervous system disorder
1%
Staphylococcal bacteraemia
1%
International normalised ratio increased
1%
Malignant pleural effusion
1%
Acute promyelocytic leukaemia
1%
Second primary malignancy
1%
Cerebrovascular accident
1%
Device related infection
Study treatment Arm
Physician's Choice Treatment
Talazoparib
Awards & Highlights
All patients enrolled in this study will receive some form of active treatment.
Trial Design
Group I: Treatment (ZEN-3694, talazoparib)
Experimental Treatment
5 Interventions
Patients receive ZEN-3694 PO QD and talazoparib PO QD on days 1-28 of each cycle. Cycles repeat every 28 days in the absence of disease progression or unacceptable toxicity. Patients undergo diagnostic imaging throughout the study and undergo blood sample collection and tumor biopsy while on study.
How many patients have taken this drug
Who is running the clinical trial?

National Cancer Institute (NCI)
Lead Sponsor
13,487 Previous Clinical Trials
41,266,683 Total Patients Enrolled
Timothy A Yap
Principal Investigator
University of Texas MD Anderson Cancer Center LAO
9 Previous Clinical Trials
448 Total Patients Enrolled
Media Library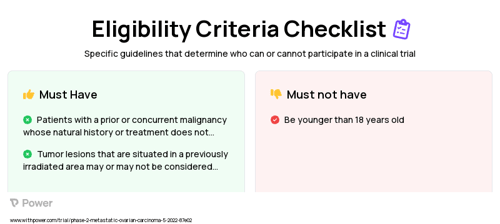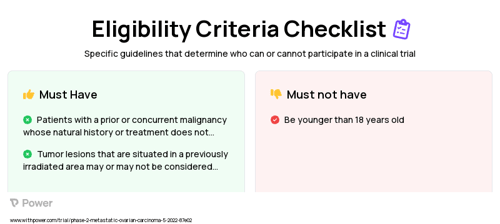 Eligibility Criteria:
This trial includes the following eligibility criteria: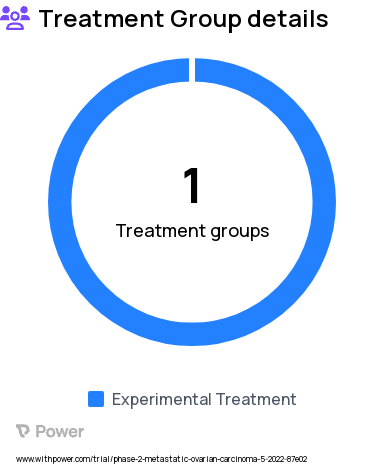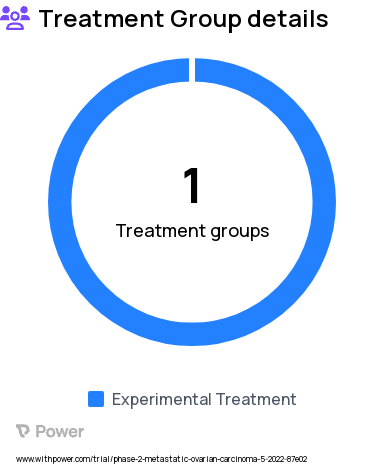 Research Study Groups:
This trial has the following groups:
Group 1: Treatment (ZEN-3694, talazoparib)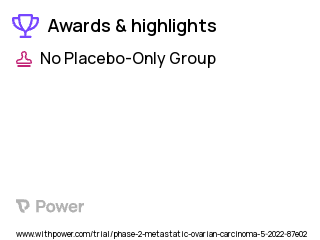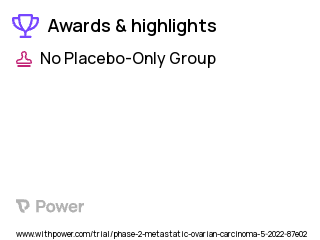 Awards:
This trial has 1 awards, including:
No Placebo-Only Group - All patients enrolled in this study will receive some form of active treatment.
Timeline:
This trial has the following timeline:
Screening: It may take up to 3 Weeks to process to see if you qualify in this trial.
Treatment: The duration you will receive the treatment varies.
Follow Ups: You may be asked to continue sharing information regarding the trial for 6 Months after you stop receiving the treatment.
Frequently Asked Questions
These questions and answers are submitted by anonymous patients, and have not been verified by our internal team.
Is the recruitment of participants for this experiment ongoing?
"That is correct. According to information posted on clinicaltrials.gov, this medical trial was initially submitted on August 4th 2022 and has since been updated on November 3rd 2022. The study necessitates 88 participants from a selection of four locations."
What is the total cohort size of this clinical trial?
"The clinical trial necessitates the recruitment of 88 qualified individuals. Potential participants can join from medical centres like Emory University Hospital/Winship Cancer Institute in Atlanta, Georgiap Cancer Institute in Atlanta, Georgia and M D Anderson Cancer Center in Houston, Texas."
Has the U.S. Food and Drug Administration sanctioned ZEN-3694 as a BET Bromodomain Inhibitor?
"Our evaluative team has granted BET Bromodomain Inhibitor ZEN-3694 a score of 2 due to the fact that, while there is some data suggesting safety, this experiment remains in Phase 2 and therefore lacks efficacy evidence."
Share this study with friends