Study Summary
This trial will test whether using a stiff splint after surgery to fix upper-arm fractures leads to less pain than using a soft dressing.
Treatment Effectiveness
Phase-Based Effectiveness
Similar Trials
Study Objectives
2 Primary · 0 Secondary · Reporting Duration: 14 Days
Percent Change in Euro Quality of Life (EQ-5D)
Percent change in Visual Analog Scale (VAS)
Trial Safety
Awards & Highlights
All patients enrolled in this trial will receive the new treatment.
Trial Design
2 Treatment Groups
150 Total Participants · 2 Treatment Groups
Primary Treatment: Splint · No Placebo Group · N/A
Splint
ActiveComparator Group · 1 Intervention: Rigid Splint · Intervention Types: Procedure
Soft Dressing
ActiveComparator Group · 1 Intervention: Soft Dressing · Intervention Types: Procedure
Who is running the clinical trial?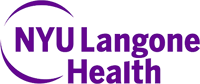 NYU Langone Health
Lead Sponsor
1,305 Previous Clinical Trials
761,715 Total Patients Enrolled
Philipp Leucht, MD
Principal Investigator
New York Langone Medical Center
2 Previous Clinical Trials
190 Total Patients Enrolled
Eligibility Criteria
Age 18+ · All Participants · 0 Total Inclusion Criteria
Mark "Yes" if the following statements are true for you:
Frequently Asked Questions
Are there any opportunities to volunteer for this clinical research project?
"Clinicaltrials.gov indicates that this trial is currently enrolling participants, and has been in operation since November 8th 2018 with recent updates occurring on January 6th 2022." - Anonymous Online Contributor
How many participants are engaged in this experiment?
"Affirmative, the clinicaltrials.gov website displays that this medical trial is searching for participants. It was first posted on November 8th 2018 and recently updated on January 6th 2022; 150 individuals are needed from 1 site." - Anonymous Online Contributor
Please Note: These questions and answers are submitted by anonymous patients, and have not been verified by our internal team.