Navigation Intervention for Colorectal Cancer
Massachusetts General Hospital, Boston, MA
Targeting 2 different conditions
Health Insurance Navigation Tools Program
N/A
Recruiting
Research Sponsored by Massachusetts General Hospital
Eligibility Criteria Checklist
Specific guidelines that determine who can or cannot participate in a clinical trial
Must have
Be older than 18 years old
Must not have
Be younger than 18 years old
Follow Up
5 month follow-up
Study Summary
This trial assesses whether a navigation intervention called HINT can help colorectal cancer survivors with health insurance literacy and financial burden related to medical cost concerns.
Colorectal Cancer

Health Insurance
Timeline
Screening ~ 3 weeks
3 visits
Follow Up ~ 5 month follow-up
Follow Up ~
5 month follow-up
This trial's timeline: 3 weeks for screening, Varies for treatment, and 5 month follow-up for reporting.
Treatment Details
Study Objectives
Outcome measures can provide a clearer picture of what you can expect from a treatment.
change from baseline health insurance literacy to 5-month follow-up
feasibility and acceptability of the health insurance navigation program
Awards & Highlights
All patients enrolled in this study will receive some form of active treatment.
Trial Design
Group I: Navigation Intervention
Experimental Treatment
1 Intervention
The intervention will be delivered via synchronous videoconferencing (real-time delivery and communication between the navigator and the participant) by a trained patient navigator and will consist of 5, 30-minute sessions delivered every week. The navigation intervention group will also receive an online or mailed copy of the health insurance resource guide.
Group II: Enhanced Usual Care
Active Control
1 Intervention
Enhanced usual care will consist of an online or mailed health insurance resource guide.
Who is running the clinical trial?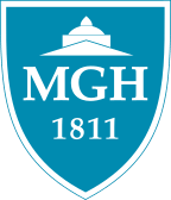 Massachusetts General Hospital
Lead Sponsor
2,833 Previous Clinical Trials
13,567,251 Total Patients Enrolled
Media Library


Health Insurance Navigation Program Clinical Trial Eligibility Overview. Trial Name: NCT05002608 — N/A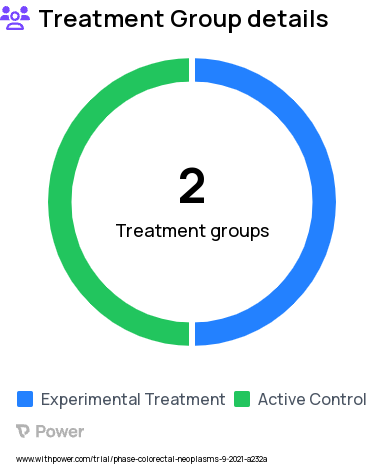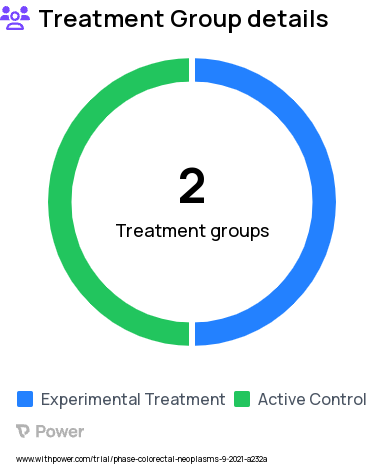 Colorectal Cancer Research Study Groups: Navigation Intervention, Enhanced Usual Care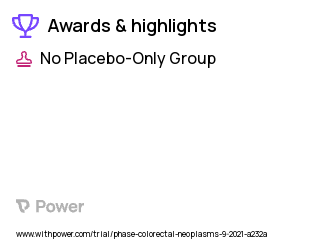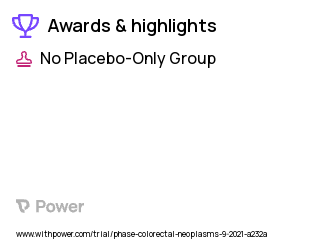 Colorectal Cancer Clinical Trial 2023: Health Insurance Navigation Program Highlights & Side Effects. Trial Name: NCT05002608 — N/A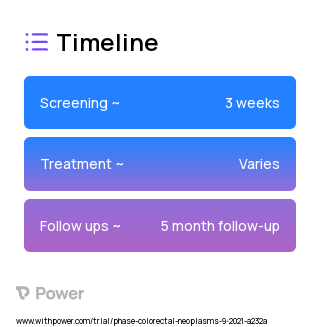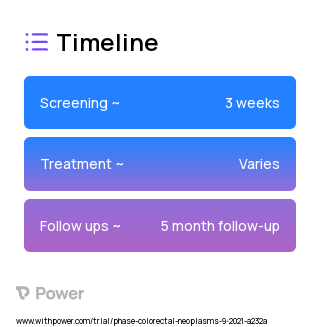 Health Insurance Navigation Program 2023 Treatment Timeline for Medical Study. Trial Name: NCT05002608 — N/A
Frequently Asked Questions
These questions and answers are submitted by anonymous patients, and have not been verified by our internal team.
Is the recruitment of participants still underway for this clinical trial?
"Affirmative, the information hosted on clinicaltrials.gov suggests that this medical experiment is actively recruiting patients. It was initially posted November 1st 2021 and most recently updated February 9th 2022. The study requires 80 participants from 2 separate sites to complete it."
Does this research encompass persons aged 65+?
"This research has a participant eligibility criteria of those 18 years or older and no more than 65."
Who fits the criteria for eligibility in this clinical trial?
"This study seeks 80 eligible candidates, aged 18-65 and possessing insurance, to participate. Furthermore, participants should have access to digital devices with WIFI capabilities as well as being between 12 and 24 months post-treatment for stages I-III colon or rectal cancer. Additionally, the individual must have had a medical appointment at MGH within two years prior."
How many people are registering for this research study?
"Affirmative. Evidence available on clinicaltrials.gov attests to the fact that recruitment is ongoing for this medical research, first posted in November 1st 2021 and recently updated February 9th 2022. Two sites are enrolling 80 volunteers each."
Who else is applying?
What state do they live in?
What site did they apply to?
What portion of applicants met pre-screening criteria?
Recent research and studies