Study Summary
This trial is testing a patient navigator intervention to help people with diabetes who are at high risk of diabetic blindness. They want to see if it's feasible and acceptable before doing a bigger clinical trial.
Treatment Effectiveness
Phase-Based Effectiveness
Study Objectives
3 Primary · 0 Secondary · Reporting Duration: 18 months
Number of participant who had baseline eye exam
Repeat eye exam 18 months post enrollment
Number of participants who completed a follow-up eye exam 12+ months after baseline eye exam
Trial Safety
Awards & Highlights
All patients enrolled in this trial will receive the new treatment.
Trial Design
1 Treatment Group
60 Total Participants · 1 Treatment Group
Primary Treatment: Patient Navigation · No Placebo Group · N/A
Intervention arm
Experimental Group · 1 Intervention: Patient Navigation · Intervention Types: Behavioral
How many patients have taken this drug
Who is running the clinical trial?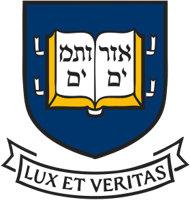 Yale University
Lead Sponsor
1,727 Previous Clinical Trials
20,519,532 Total Patients Enrolled
Kristen Nwanyanwu, MD, MHS
Principal Investigator
Yale School of Medicine
Eligibility Criteria
Age 18+ · All Participants · 0 Total Inclusion Criteria
Mark "Yes" if the following statements are true for you:
Who else is applying?
What state do they live in?
What site did they apply to?
Yale School of Medicine

100.0%
What portion of applicants met pre-screening criteria?
Why did patients apply to this trial?
"I want to cure or slow my retinopathy."
How many prior treatments have patients received?
How responsive is this trial?
Most responsive sites:
Yale School of Medicine: < 48 hours
Frequently Asked Questions
How many participants are being enrolled in the clinical trial?
"Affirmative. Data hosted on clinicaltrials.gov attests that this medical experiment, initially published on July 25th 2022 is recruiting participants as of now. Approximately 60 individuals are set to be enrolled in the trial at its lone site." - Anonymous Online Contributor
Has this research been opened up to new participants yet?
"That is correct. According to the information readily available on clinicaltrials.gov, this research project posted in late July 2022 and was recently updated at the beginning of September 2022 seeks 60 participants from a single medical centre." - Anonymous Online Contributor
Please Note: These questions and answers are submitted by anonymous patients, and have not been verified by our internal team.