Study Summary
This trial is testing a drug to see if it can help treat myelofibrosis, a disease which causes problems with blood cell production.
Primary Myelofibrosis

Essential Thrombocythemia Myelofibrosis Transformation

Polycythemia Vera, Post-Polycythemic Myelofibrosis Phase
Study Objectives
1 Primary · 8 Secondary · Reporting Duration: Up to 5 years
JAK2V617F allele burden in the bone marrow or blood
Percentage of circulating SLAMF7high/CD16neg monocytes
Incidence of adverse events
Rates of clinical improvement
Rates of complete response
Rates of partial response
Trial Safety
This is further along than 68% of similar trials
34%
Upper respiratory tract infection
24%
Urinary tract infection
13%
Gastrooesophageal reflux disease
7%
Blood creatinine increased
7%
Musculoskeletal chest pain
6%
Squamous cell carcinoma
6%
Peripheral sensory neuropathy
3%
Spinal cord compression
3%
Acute respiratory failure
1%
Thrombotic thrombocytopenic purpura
1%
Clostridium difficile colitis
1%
Clostridium difficile infection
1%
Cardio-respiratory arrest
1%
Female genital tract fistula
1%
Diverticular perforation
1%
Cavernous sinus thrombosis
1%
Malignant neoplasm progression
1%
Chronic obstructive pulmonary disease
1%
Interstitial lung disease
This histogram enumerates side effects from a completed 2018 Phase 2 trial (NCT02159365) in the E-Ld ARM group. Side effects include: Fatigue with 54%, Diarrhoea with 37%, Upper respiratory tract infection with 34%, Insomnia with 31%, Constipation with 29%.
Trial Design
1 Treatment Group
Treatment (elotuzumab)
1 of 1
15 Total Participants · 1 Treatment Group
Primary Treatment: Elotuzumab · No Placebo Group · Phase 2
Treatment (elotuzumab)
Experimental Group · 2 Interventions: Questionnaire Administration, Elotuzumab · Intervention Types: Other, Biological
How many patients have taken this drug
Who is running the clinical trial?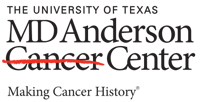 M.D. Anderson Cancer Center
Lead Sponsor
2,824 Previous Clinical Trials
1,792,523 Total Patients Enrolled
24 Trials studying Primary Myelofibrosis
855 Patients Enrolled for Primary Myelofibrosis
Prithviraj Bose
Principal Investigator
M.D. Anderson Cancer Center
4 Previous Clinical Trials
140 Total Patients Enrolled
2 Trials studying Primary Myelofibrosis
71 Patients Enrolled for Primary Myelofibrosis
Eligibility Criteria
Age 18+ · All Participants · 10 Total Inclusion Criteria
Mark "Yes" if the following statements are true for you:
Your doctor has determined that you cannot receive JAK inhibitor therapy.
Frequently Asked Questions
What is the scope of this clinical experiment in terms of participant numbers?
"Yes, clinicaltrials.gov evidences that this research is actively recruiting volunteers for a trial which was first made public on February 10th 2021 and most recently updated in November 11th 2022. The study requires 15 participants from 1 medical centre." - Anonymous Online Contributor
Is there capacity for more volunteers at this trial?
"According to the entry on clinicaltrials.gov, this medical trial is open to participants and has seen recent updates since its initiation back in February 2021. The most recent changes were posted on November 2022." - Anonymous Online Contributor
Has Elotuzumab been tested in other laboratory settings?
"Currently, there are 23 clinical trials being conducted with elotuzumab. Of these studies, 3 have reached phase III and 857 sites around the world are involved in their execution. The majority of locations for this research are located within Houston, Texas." - Anonymous Online Contributor
Could you provide an overview of Elotuzumab's safety profile?
"Elotuzumab's safety rating on a scale from 1-3 is 2 as this phase 2 trial has generated data supporting its security, yet efficacy remains unproven." - Anonymous Online Contributor
Please Note: These questions and answers are submitted by anonymous patients, and have not been verified by our internal team.