Lumpectomy for Breast Cancer
Led By Jose Bazan, MD, MS
Research Sponsored by Ohio State University Comprehensive Cancer Center
Eligibility Criteria Checklist
Specific guidelines that determine who can or cannot participate in a clinical trial
Must have
Preoperative ultrasound of the axilla with biopsy of suspicious nodes is recommended as clinically indicated per the discretion of the treating physician
Be older than 18 years old
Must not have
Be younger than 18 years old
Study Summary
This trial looks at the side effects of giving a single dose of electron beam radiation to the tumor cavity during breast surgery before reconstruction.
Eligibility Criteria
Inclusion Criteria
You will be eligible if you check "Yes" for the criteria below
Your doctor may recommend an

ultrasound and biopsy

of lymph nodes in your armpit area if there are any concerns.
Timeline
Screening ~ 3 weeks
3 visits
This trial's timeline: 3 weeks for screening, Varies for treatment, and at 5 years for reporting.
Treatment Details
Study Objectives
Outcome measures can provide a clearer picture of what you can expect from a treatment.
Incidence of adverse events in the first 30 patients enrolled as graded by the National Cancer Institute Common Toxicity Criteria version 4.0
Rate of grade 3 fibrosis using the Late Effects Normal Tissue Task Force-Subjective, Objective, Management, Analytic scales
Secondary outcome measures
Change in self-reported cosmesis using the BCTOS
Physician reported cosmesis using the Harvard Breast Cosmesis scale and digital photographs
Quality of life assessed by Breast Cancer Treatment Outcome Scale
+1 more
Awards & Highlights
All patients enrolled in this study will receive some form of active treatment.
Trial Design
Group I: Treatment (IOERT boost)
Experimental Treatment
6 Interventions
Patients undergo standard of care lumpectomy and then undergo 1 fraction of IOERT boost to the lumpectomy cavity. Patients then undergo standard of care oncoplastic reconstruction and whole breast radiation therapy.
How many patients have taken this drug
Who is running the clinical trial?

Ohio State University Comprehensive Cancer Center
Lead Sponsor
302 Previous Clinical Trials
288,681 Total Patients Enrolled
22 Trials studying Breast Cancer
2,884 Patients Enrolled for Breast Cancer
Jose Bazan, MD, MS
Principal Investigator - Ohio State University Comprehensive Cancer Center
Ohio State University Comprehensive Cancer Center
1 Previous Clinical Trials
61 Total Patients Enrolled
Media Library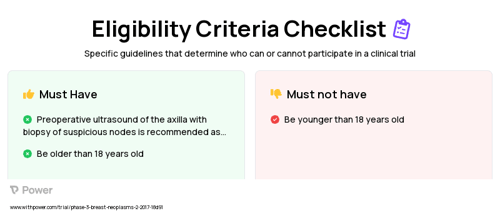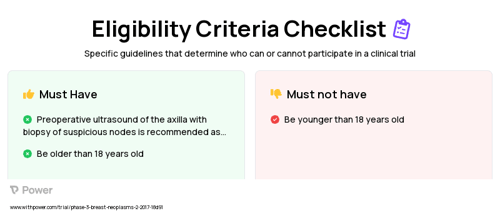 Lumpectomy Clinical Trial Eligibility Overview. Trial Name: NCT02927912 — Phase 2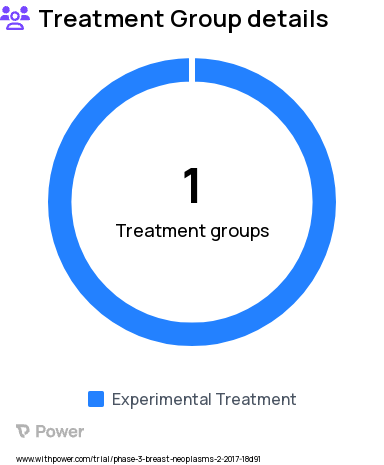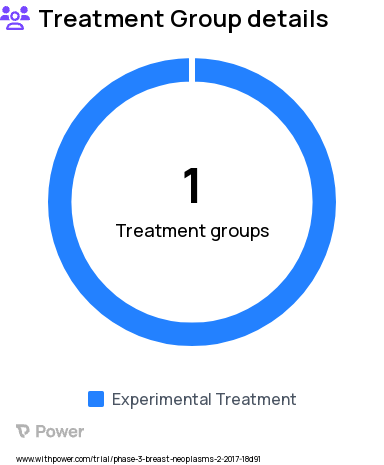 Breast Cancer Research Study Groups: Treatment (IOERT boost)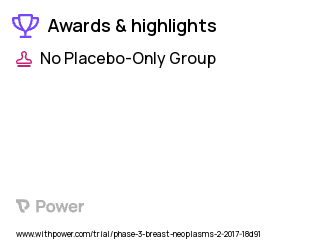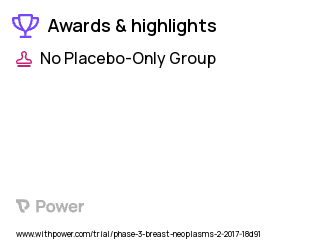 Breast Cancer Clinical Trial 2023: Lumpectomy Highlights & Side Effects. Trial Name: NCT02927912 — Phase 2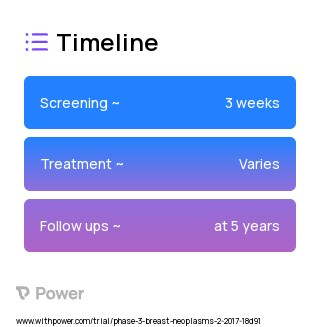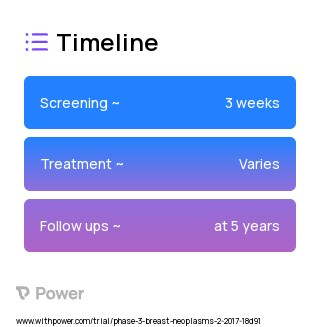 Lumpectomy 2023 Treatment Timeline for Medical Study. Trial Name: NCT02927912 — Phase 2
Frequently Asked Questions
These questions and answers are submitted by anonymous patients, and have not been verified by our internal team.