MWSH plus Candlelit Care for Antenatal Anxiety
Research Sponsored by Cedars-Sinai Medical Center
Eligibility Criteria Checklist
Specific guidelines that determine who can or cannot participate in a clinical trial
Must have
Access to a tablet, smartphone, or computer capable of running the apps
Must not have
Be younger than 18 years old
Follow Up
6 months - 1 year
Study Summary
This trial will investigate how reducing inflammation can help reduce the risk of Perinatal Mood and Anxiety Disorders, which affect 13% of pregnant women, especially Black women. The intervention involves building communication & self-advocacy skills to reduce stress & improve outcomes.
Antenatal Anxiety

Racial Discrimination

Inflammation

Racism

Stress

Pregnancy Complications

Postpartum Depression

Depression

Pregnancy

Pregnancies

Anxiety
Eligibility Criteria
Inclusion Criteria
You will be eligible if you check "Yes" for the criteria below
Timeline
Screening ~ 3 weeks
3 visits
Follow Up ~ 6 months - 1 year
Follow Up ~
6 months - 1 year
This trial's timeline: 3 weeks for screening, Varies for treatment, and 6 months - 1 year for reporting.
Treatment Details
Study Objectives
Outcome measures can provide a clearer picture of what you can expect from a treatment.
Secondary outcome measures
Awards & Highlights
All patients enrolled in this study will receive some form of active treatment.
Trial Design
Group I: MWSH plus Candlelit Care
Experimental Treatment
1 Intervention
Candlelit Care is a virtual perinatal mental health application that builds on cognitive behavioral therapy (CBT) to provide Black, Indigenous and POC women and birthing parents access to culturally affirming mental health support during pregnancy. Driven by an integrated care team, women have access to self-guided therapeutic tools, peer coaching and education about perinatal mood disorders as a primary resource. This convenient and trauma informed app allows parents to see if their mental health symptoms warrant further treatment in a secure setting. The app also provides education of role transitions, discussion of types of interpersonal conflicts common around childbirth (including racial discrimination) and techniques for resolving them, and role-playing with feedback from other parents during groups. The goals are to improve self-advocacy skills; patient communication with medical providers and provide a support network with other Black pregnant women.
Group II: Maternal Wellness Self Help (MWSH) Application
Active Control
1 Intervention
The Maternal Wellness Self Help (MWSH) app was created to help individuals to identify and manage perinatal depression and anxiety. The app is designed is to meet the emotional needs of those who are pregnant, want to become pregnant or have given birth. This psycho-educational app informs and normalizes the range of emotional responses throughout the reproductive journey. By learning about perinatal mental health, this app hopes to empower patients to understand and name their experiences.
Who is running the clinical trial?

Cedars-Sinai Medical Center
Lead Sponsor
483 Previous Clinical Trials
159,955 Total Patients Enrolled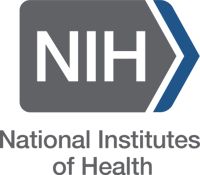 National Institutes of Health (NIH)
NIH
2,612 Previous Clinical Trials
6,664,338 Total Patients Enrolled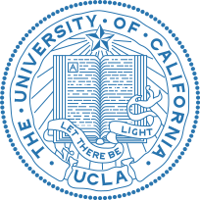 University of California, Los Angeles
OTHER
1,477 Previous Clinical Trials
10,173,464 Total Patients Enrolled
Media Library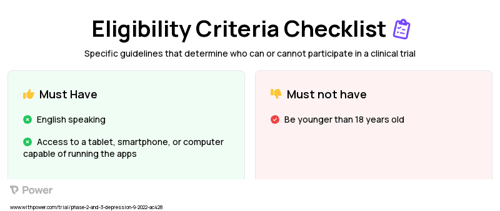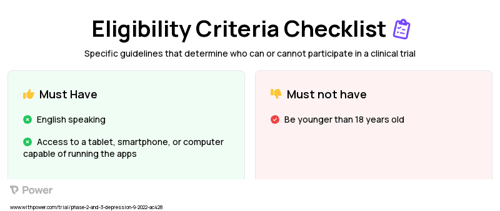 Resources, Inspiration, Support and Empowerment (RISE) for Black Pregnant Women Clinical Trial Eligibility Overview. Trial Name: NCT05552053 — Phase 2 & 3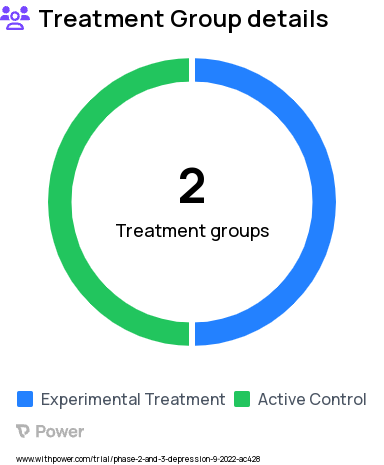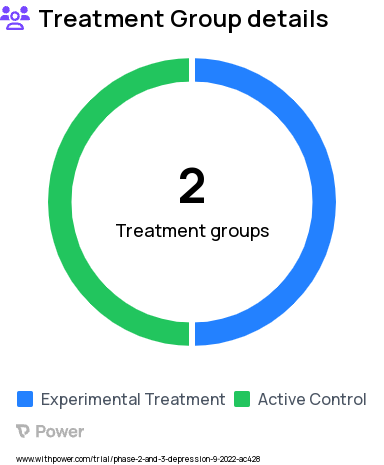 Antenatal Anxiety Research Study Groups: MWSH plus Candlelit Care, Maternal Wellness Self Help (MWSH) Application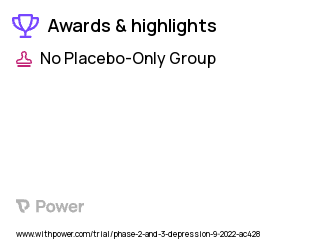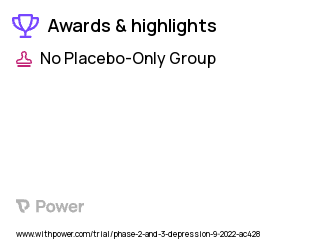 Antenatal Anxiety Clinical Trial 2023: Resources, Inspiration, Support and Empowerment (RISE) for Black Pregnant Women Highlights & Side Effects. Trial Name: NCT05552053 — Phase 2 & 3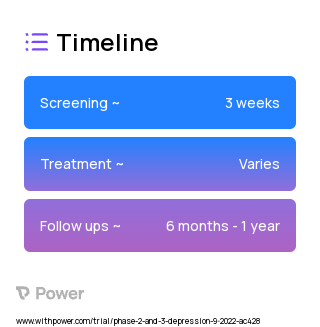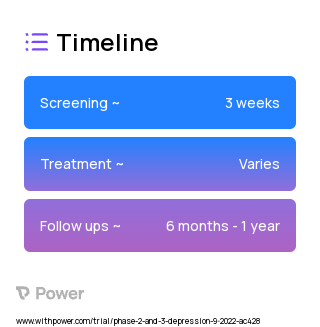 Resources, Inspiration, Support and Empowerment (RISE) for Black Pregnant Women 2023 Treatment Timeline for Medical Study. Trial Name: NCT05552053 — Phase 2 & 3
Frequently Asked Questions
These questions and answers are submitted by anonymous patients, and have not been verified by our internal team.
Are there any age restrictions for enrollment in this clinical research?
"According to the eligibility guidelines, those wishing to enroll in this medical trial are between 18 and 65 years of age. Conversely, there are 409 trials for minors and 1701 studies for seniors."
Are there any vacancies available for participants in this experiment?
"This clinical trial, which was launched on June 1st 2023 and has since been adjusted, is currently taking applications. Information regarding this study can be found at the portal clinicaltrials.gov."
How many participants are partaking in this clinical investigation?
"Affirmative, the data from clinicaltrials.gov states that this experiment is still recruiting individuals. The trial was first posted on June 1st 2023 and most recently modified on June 14th 2023. This medical study seeks to enlist 150 participants at a single location."
Am I eligible to take part in this clinical trial?
"Potential participants in this clinical trial must suffer from depression and be within the age bracket of 18 to 65. Approximately 150 individuals are being sought for involvement."