Study Summary
This trial will explore if text messages can reduce heart disease risk in people living with HIV.
HIV/AIDS

Atherosclerosis

Cardiovascular Disease
Study Objectives
1 Primary · 10 Secondary · Reporting Duration: 6 months
Number of cardiovascular risk factors controlled
Proportion of current smokers
Proportion of participants with controlled blood pressure
Proportion of patients on guideline-based therapy
Self-perceived cardiovascular risk
Trial Design
2 Treatment Groups
260 Total Participants · 2 Treatment Groups
Primary Treatment: Intervention Arm · No Placebo Group · N/A
Intervention Arm
Experimental Group · 1 Intervention: Digital Educational Messaging · Intervention Types: Behavioral
Control Arm
NoIntervention Group · 1 Intervention: Control Arm · Intervention Types:
Who is running the clinical trial?
National Heart, Lung, and Blood Institute (NHLBI)
NIH
3,616 Previous Clinical Trials
47,117,936 Total Patients Enrolled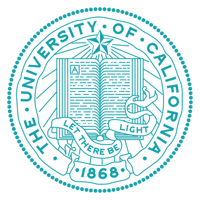 University of California, San Francisco
Lead Sponsor
2,312 Previous Clinical Trials
11,758,066 Total Patients Enrolled
Megan McLaughlin, MD, MPH
Principal Investigator
University of California, San Francisco
Eligibility Criteria
Age 18+ · All Participants · 3 Total Inclusion Criteria
Mark "Yes" if the following statements are true for you:
Frequently Asked Questions
Is enrollment open for the trial at this time?
"Unfortunately, based on the information available at clinicaltrials.gov, this trial is not currently seeking participants; however, it was posted on January 1st 2023 and last updated November 29th 2022. Fortunately for those in search of a medical study to join, there are 1139 other trials recruiting patients presently." - Anonymous Online Contributor
Please Note: These questions and answers are submitted by anonymous patients, and have not been verified by our internal team.