Study Summary
This trial is studying CIML NK cells plus IL-2 in treating patients with acute myeloid leukemia, myelodysplastic syndrome, or myeloproliferative neoplasms who have relapsed after stem cell transplantation.
Acute Myeloid Leukemia

Myeloproliferative Neoplasms

Myelodysplastic Syndrome

Juvenile Myelomonocytic Leukemia
Study Objectives
1 Primary · 11 Secondary · Reporting Duration: 1 Year
Chronic GVHD requiring immune suppressants (IS)
Leukemia free survival (LFS)
Best Overall Response (CR, CRi)
CTCAE grade 3 or higher immune reactions
Trial Design
1 Treatment Group
50 Total Participants · 1 Treatment Group
Primary Treatment: CIML NK · No Placebo Group · Phase 1
CIML NK
Experimental Group · 3 Interventions: Fludarabine, CIML NK, Cyclophosphamide · Intervention Types: Drug, Biological, Drug
How many patients have taken this drug
Who is running the clinical trial?
The Leukemia and Lymphoma Society
OTHER
75 Previous Clinical Trials
16,780 Total Patients Enrolled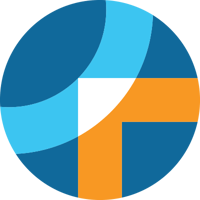 Dana-Farber Cancer Institute
Lead Sponsor
1,026 Previous Clinical Trials
753,906 Total Patients Enrolled
Rizwan Romee, MD
Principal Investigator
Dana-Farber Cancer Institute
Roman M. Shapiro, MD
Principal Investigator
Dana-Farber Cancer Institute
Eligibility Criteria
Age Any Age · All Participants · 11 Total Inclusion Criteria
Mark "Yes" if the following statements are true for you:
Frequently Asked Questions
What is the scope of patients participating in this clinical trial?
"Affirmative. Per the details published on clinicaltrials.gov, this research project is actively recruiting participants and was last updated on June 15th 2022. 50 individuals shall be sourced from two sites for inclusion in the study; it first opened to applicants back on August 31st 2019." - Anonymous Online Contributor
What have been the major findings of research concerning CIML NK?
"At present, 889 live studies are being conducted on CIML NK. Out of these research operations, 161 have reached the advanced Phase 3 stage. While a majority of trials occur in Philadelphia, Pennsylvania - 28443 sites around the world are running experiments with this drug treatment." - Anonymous Online Contributor
What evidence exists to demonstrate the safety of CIML NK for patients?
"There is only a small amount of evidence attesting to the safety and efficacy of CIML NK, thus it received an assessment of 1." - Anonymous Online Contributor
What symptoms have been addressed most often with CIML NK therapy?
"CIML NK is a popular medication for the treatment of multiple sclerosis, but it may also be efficacious in treating conditions such as mixed-cell type lymphoma, leukemia, myelocytic acute and retinoblastoma." - Anonymous Online Contributor
Are there any available openings for participants in this research?
"Affirmative. Clinicaltrials.gov suggests that this research study is still searching for participants, which was first made known on August 31st 2019 and has been revised as of June 15th 2022. The trial necessitates 50 people to be enrolled from two separate medical sites." - Anonymous Online Contributor
Please Note: These questions and answers are submitted by anonymous patients, and have not been verified by our internal team.