Study Summary
This trial is testing if a prehab program can help people better prepare for a cystectomy surgery.
Treatment Effectiveness
Phase-Based Effectiveness
Similar Trials
Study Objectives
5 Primary · 0 Secondary · Reporting Duration: 60 months
Number and type of minor and major complications
Total days hospitalized within 30-days of surgery
Trial Safety
Awards & Highlights
All patients enrolled in this trial will receive the new treatment.
Trial Design
0 Treatment Group
25 Total Participants · 0 Treatment Group
Primary Treatment: Treatment · No Placebo Group · N/A
Who is running the clinical trial?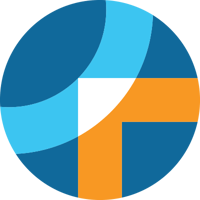 Dana-Farber Cancer Institute
Lead Sponsor
1,029 Previous Clinical Trials
755,791 Total Patients Enrolled
Abbott Nutrition
Industry Sponsor
162 Previous Clinical Trials
32,745 Total Patients Enrolled
Eligibility Criteria
Age 18 - 85 · All Participants · 1 Total Inclusion Criteria
Mark "Yes" if the following statements are true for you:
You have had surgery to create a new way for urine to leave your body using a piece of your small intestine.