Your session is about to expire
We'll log you out in 60 seconds unless you choose to continue
← Back to Search
Research Sponsored by University of California, San Francisco
Eligibility Criteria Checklist
Specific guidelines that determine who can or cannot participate in a clinical trial
Must have
Reported using cigarettes, e-cigarette or any tobacco product(s) in the past 12 months
Be older than 18 years old
Must not have
Be younger than 18 years old
Study Summary
This trial will help develop and test an educational tool, called an interactive Mobile Doctor (iMD), to engage cancer patients receiving radiation therapy in quitting or staying tobacco-free.
Quitting Smoking

Tobacco Addiction

Cancer
Eligibility Criteria
Inclusion Criteria
You will be eligible if you check "Yes" for the criteria below
You have

used cigarettes, e-cigarettes, or any other tobacco products within the last year

.
Timeline
Screening ~ 3 weeks
3 visits
Follow Up ~ up to 9 months
Follow Up ~
up to 9 months
This trial's timeline: 3 weeks for screening, Varies for treatment, and up to 9 months for reporting.
Treatment Details
Study Objectives
Outcome measures can provide a clearer picture of what you can expect from a treatment.
Median scores on the perceived helpfulness of the iMD program
Proportion of eligible individuals who consent to enroll in the study
Proportion of iMD participants who complete 2 or more sessions
+1 more
Secondary outcome measures
Proportion of iMD participants who indicate requests of referral for smoking cessation
Proportions of participants with reported abstinence
Awards & Highlights
All patients enrolled in this study will receive some form of active treatment.
Trial Design
Group I: Interactive Mobile Doctor (iMD) Intervention
Experimental Treatment
1 Intervention
Participants will receive up to a total of 3 iMD sessions prior to their completion of radiation therapy; each session will take about 10-15 minutes and includes: 1) computerized assessments that will be delivered on the screen via text with accompanying audio and participants will respond directly on the tablet 2) tailored videos that deliver messages specific to patient's responses to selected assessment questions and 3) a summary printout
Group II: Control Group
Active Control
1 Intervention
Participants will complete questionnaires and receive a handout containing tobacco cessation resources.
Who is running the clinical trial?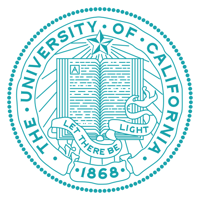 University of California, San Francisco
Lead Sponsor
2,447 Previous Clinical Trials
12,514,697 Total Patients Enrolled
Tobacco Related Disease Research Program
OTHER
24 Previous Clinical Trials
20,376 Total Patients Enrolled
Janice Tsoh, PhD
Principal Investigator
University of California, San Francisco
7 Previous Clinical Trials
3,188 Total Patients Enrolled
Media Library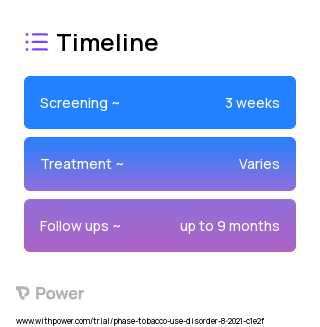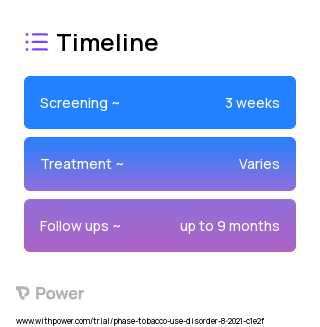 Timeline:
This trial has the following timeline:
Screening: It may take up to 3 Weeks to process to see if you qualify in this trial.
Treatment: The duration you will receive the treatment varies.
Follow Ups: You may be asked to continue sharing information regarding the trial for 6 Months after you stop receiving the treatment.
Frequently Asked Questions
These questions and answers are submitted by anonymous patients, and have not been verified by our internal team.
What is the cap on the amount of individuals taking part in this clinical experiment?
"Affirmative, clinicaltrials.gov states that this research is actively recruiting participants. The trial was launched on November 15th 2022 and the latest update occured on November 29th 2022. A total of 80 volunteers are needed from a single location for successful completion of the study."
Are there opportunities to participate in this research experiment currently available?
"Indeed, the clinicaltrials.gov registry confirms that this medical experiment is currently searching for participants. It was first listed on November 15th 2022 and has been revised as recently as November 29th 2022. This trial requires recruiting 80 patients from a singular location."
Who else is applying?
What state do they live in?
What portion of applicants met pre-screening criteria?
Share this study with friends