Study Summary
This trial will study how well low-impact group exercise classes help relieve knee, hip, and ankle pain when patients also see a dietitian and behavioral health consultant.
Osteoarthritis

Osteoarthritis of the Hip

Osteoarthritis of the Ankle

Osteoarthritis of the Knee
Study Objectives
1 Primary · 1 Secondary · Reporting Duration: 6 Months
Trial Design
1 Treatment Group
Group Physical Therapy Class
1 of 1
10000 Total Participants · 1 Treatment Group
Primary Treatment: Group Physical Therapy Classes · No Placebo Group · N/A
Group Physical Therapy Class
Experimental Group · 1 Intervention: Group Physical Therapy Classes · Intervention Types: Other
Who is running the clinical trial?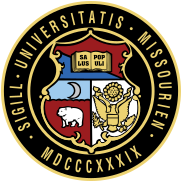 University of Missouri-Columbia
Lead Sponsor
332 Previous Clinical Trials
590,782 Total Patients Enrolled
10 Trials studying Osteoarthritis
1,600 Patients Enrolled for Osteoarthritis
Eligibility Criteria
Age 18+ · All Participants · 4 Total Inclusion Criteria
Mark "Yes" if the following statements are true for you:
You experience pain in your knees, ankles, or hips.
Frequently Asked Questions
Are there any slots still available for participation in this trial?
"According to the clinicaltrials.gov records, this medical trial is presently enrolling participants. It was initially published on November 1st 2018 and last amended on November 16th 2022." - Anonymous Online Contributor
How many individuals are participating in this investigation?
"Indeed. Reports from clinicaltrials.gov indicate that this trial is actively recruiting subjects, with the original post date of November 1st 2018 and most recent update being on November 16th 2022. 10000 participants are needed at a single site to complete the study's objectives." - Anonymous Online Contributor
Please Note: These questions and answers are submitted by anonymous patients, and have not been verified by our internal team.