Study Summary
This trial is testing whether transcranial magnetic stimulation can help improve memory for people with mild cognitive impairment. The study will enroll people with MCI who will be randomly assigned to receive active or sham brain stimulation, where they won't know if they're receiving the real treatment or not.
Cognitive Impairment

Age-Related Memory Disorders
Treatment Effectiveness
Phase-Based Effectiveness
Study Objectives
4 Primary · 2 Secondary · Reporting Duration: Baseline: Day 2; During stimulation: Day 3, Day 7, Day 12, Day 17; Follow-up appointments: Day 18, Day 19, Day 20.
Sequence Memory performance change
Resting state fMRI functional connectivity
Associative memory performance change
Object recognition memory performance change
Verbal recall performance change
Trial Design
2 Treatment Groups
70 Total Participants · 2 Treatment Groups
Primary Treatment: Active Theta Burst Stimulation · Has Placebo Group · N/A
Active TBS
Experimental Group · 1 Intervention: Active Theta Burst Stimulation · Intervention Types: Device
Sham TBS
ShamComparator Group · 1 Intervention: Sham Theta Burst Stimulation · Intervention Types: Device
Trial Logistics
Trial Timeline
Reporting: baseline: day 2; during stimulation: day 3, day 7, day 12, day 17; follow-up appointments: day 18, day 19, day 20.
Who is running the clinical trial?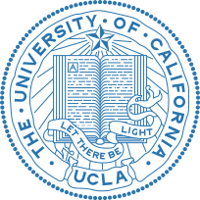 University of California, Los Angeles
Lead Sponsor
1,441 Previous Clinical Trials
10,081,956 Total Patients Enrolled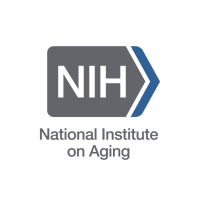 National Institute on Aging (NIA)
NIH
1,487 Previous Clinical Trials
5,129,237 Total Patients Enrolled
Nanthia Suthana
Principal Investigator - University of California, Los Angeles
University of California, Los Angeles
Eligibility Criteria
Age 55 - 90 · All Participants · 8 Total Inclusion Criteria
Mark "Yes" if the following statements are true for you:
You must be right-handed.
You are able to take care of yourself without assistance.
You are generally healthy.
You must have good enough vision and hearing to complete mental and cognitive tests.
You have been diagnosed with a slight decline in your thinking and memory abilities, as defined by the DSM-5.
You have reported having trouble with your memory and scored high on a memory function questionnaire.
You must be between 55 and 90 years old.
Your PHQ score is higher than 7.
Frequently Asked Questions
Does this experiment involve participants aged sixty or above?
"To be eligible for this clinical trial, patients must fall within the age range of 55 to 90. There are 28 trials with participants below 18 and an additional 551 for those above 65 years old." - Anonymous Online Contributor
What type of participants would best suit this trial?
"This medical trial is recruiting a cohort of 70 elderly patients who display signs of cognitive decline, ranging between 55 and 90 years old. Eligible participants must meet the aforementioned age requirements in addition to demonstrating right-handedness, providing informed consent for longitudinal study, meeting DSM-5 criteria for mild neurocognitive disorder (NCD), being generally healthy with no abnormalities interfering with the procedure, displaying proficiency in English language reading/writing/speaking skills as well as sufficient visual/auditory acuity that allows running neuropsychological tests, living independently without requiring assistance from others and exhibiting subjective memory deficits evidenced by self-report or positive score on Memory" - Anonymous Online Contributor
Is there still opportunity for participants to partake in this research?
"Affirmative, the clinicaltrials.gov page shows that this research endeavour is actively looking for participants. This study was initially announced on January 26th 2021 and last modified on April 13th 2022; it seeks to enroll 70 patients at a single site." - Anonymous Online Contributor
What is the scope of enrolment for this medical experiment?
"Affirmative. Clinicaltrials.gov lists the trial as currently open for enrollment, with a start date of January 26th 2021 and an update on April 13th 2022. The experiment requires 70 individuals to be recruited from 1 centre." - Anonymous Online Contributor
Please Note: These questions and answers are submitted by anonymous patients, and have not been verified by our internal team.