Study Summary
This trial is comparing two ways of treating people who have had surgery to fix a broken bone in their leg. The first group will have metal rods and screws put in to hold the bone in place (hardware retention). The second group will have the metal rods and screws taken out after the bone has healed (removal of hardware).
Tarsometatarsal Joint Dislocation/Fracture

Tarsometatarsal Joint Fracture Dislocation
Treatment Effectiveness
Phase-Based Effectiveness
Study Objectives
4 Primary · 2 Secondary · Reporting Duration: 2 years
AOFAS - American Orthopaedic Foot and Ankle Society Midfoot Score
VAS - Visual Analogue Scale (Patient Satisfaction)
Trial Safety
Awards & Highlights
All patients enrolled in this trial will receive the new treatment.
Trial Design
2 Treatment Groups
94 Total Participants · 2 Treatment Groups
Primary Treatment: Hardware removal · No Placebo Group · N/A
Hardware Removal
Experimental Group · 1 Intervention: Hardware removal · Intervention Types: Procedure
Hardware Retention
NoIntervention Group · 1 Intervention: Hardware Retention · Intervention Types:
Who is running the clinical trial?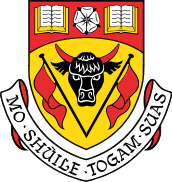 University of Calgary
Lead Sponsor
729 Previous Clinical Trials
573,664 Total Patients Enrolled
Memorial University of Newfoundland
OTHER
62 Previous Clinical Trials
1,764,061 Total Patients Enrolled
Calgary Orthopaedic Research and Education Fund
OTHER
3 Previous Clinical Trials
436 Total Patients Enrolled
Paul J Duffy, MD
Principal Investigator
University of Calgary
1 Previous Clinical Trials
100 Total Patients Enrolled
Eligibility Criteria
Age 18+ · All Participants · 4 Total Inclusion Criteria
Mark "Yes" if the following statements are true for you:
You may have other injuries as long as they will not affect your recovery process, according to the surgeon's judgment.
You may have an injury in your foot called a Lisfranc injury that affects your bones or ligaments.
You have metal implants in the middle of your foot (joints between your tarsal and metatarsal bones).
You had a Lisfranc injury that was treated less than a month ago.
Frequently Asked Questions
What is the scale of enrolment for this trial?
"Affirmative. Clinicaltrials.gov has the latest information regarding this medical evaluation, which was first posted on January 23rd 2018 and updated as recently as November 4th 2022. 94 individuals are being recruited from one site to participate in this study." - Anonymous Online Contributor
Does this trial have open enrollment at present?
"Per the information published on clinicaltrials.gov, this medical investigation is actively looking for eligible participants. The trial was initially posted in January of 2018 and has been renewed as recently as November 4th 2022." - Anonymous Online Contributor
Please Note: These questions and answers are submitted by anonymous patients, and have not been verified by our internal team.