Study Summary
This trial will test whether a patient-centered genetic app can increase understanding of, and affective and behavioral responses to, genetic testing. The study hypothesis is that the intervention will be associated with increases in knowledge, decreases in distress, increases in communication with relatives and health care providers, and increases in performance of risk reducing health behaviors.
Genetic Predisposition

Cancer
Treatment Effectiveness
Phase-Based Effectiveness
Similar Trials
Study Objectives
2 Primary · 7 Secondary · Reporting Duration: Baseline - 18 months
Multi-dimensional Impact of Cancer Risk Assessment Questionnaire (MICRA)
Patient Reported Outcomes Measurement Information System (PROMIS)
Behavioral Risk Factor Surveillance System Questionnaire (BRFSS)
Health and Diet Survey Dietary Guidelines Supplement
Impact of Events Scale (IES)
Perceptions of Genetic Disease
Sharing Genomic Information with Relatives (adapted from the PHENX Toolkit)
Trial Safety
Awards & Highlights
All patients enrolled in this trial will receive the new treatment.
Trial Design
2 Treatment Groups
400 Total Participants · 2 Treatment Groups
Primary Treatment: MyCancerGene · No Placebo Group · N/A
Intervention Group
Experimental Group · 1 Intervention: MyCancerGene · Intervention Types: Behavioral
Usual Care Group
NoIntervention Group · 1 Intervention: Usual Care Group · Intervention Types:
Trial Logistics
Trial Timeline
Reporting: baseline - 18 months
Who is running the clinical trial?
Abramson Cancer Center at Penn Medicine
Lead Sponsor
358 Previous Clinical Trials
106,854 Total Patients Enrolled

Abramson Cancer Center of the University of Pennsylvania
Lead Sponsor
359 Previous Clinical Trials
105,404 Total Patients Enrolled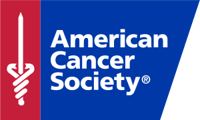 American Cancer Society, Inc.
OTHER
216 Previous Clinical Trials
97,973 Total Patients Enrolled
Angela R Bradbury, MD
Principal Investigator
University of Pennsylvania
2 Previous Clinical Trials
1,613 Total Patients Enrolled
Eligibility Criteria
Age 18+ · All Participants · 3 Total Inclusion Criteria
Mark "Yes" if the following statements are true for you:
Both males and females can participate.
You must be able to speak English.
You need to have access to the internet and/or a mobile device.
Who else is applying?
What state do they live in?
What site did they apply to?
Abramson Cancer Center at the University of Pennsylvania

100.0%
What portion of applicants met pre-screening criteria?
How responsive is this trial?
Frequently Asked Questions
What are the intended outcomes of this research?
"This trial has two primary objectives: to evaluate patients using the KnowGene Scale, and to measure changes in uncertainty with the Multi-dimensional Impact of Cancer Risk Assessment Questionnaire (MICRA). Secondary evaluation includes assessing shifts in perceived risk, timeline and utility through quantitative scales as well as Yes/No responses for dietary guidelines. The study will span a period of 18 months from baseline." - Anonymous Online Contributor
Are there any vacancies available for participants in this trial?
"According to details provided on clinicaltrials.gov, this study is currently enrolling participants. Initially published on May 3rd 2021, the trial was most recently updated July 11th 2022." - Anonymous Online Contributor
How many participants is the medical trial accepting at this time?
"Affirmative, clinicaltrials.gov has evidence that this research trial is actively recruiting participants. It was initially posted on May 3rd 2021 and the last update occured on July 11th 2022. 400 individuals must be admitted at a single medical centre to meet their recruitment goals." - Anonymous Online Contributor
Please Note: These questions and answers are submitted by anonymous patients, and have not been verified by our internal team.