Study Summary
This trial will study whether the drug pentoxifylline can prevent worsening kidney disease and death in patients with diabetic kidney disease.
Treatment Effectiveness
Phase-Based Effectiveness
This is further along than 93% of similar trials
Similar Trials
Study Objectives
1 Primary · 7 Secondary · Reporting Duration: 5 to 9 years
Incidence of a peripheral vascular disease (PVD)
Incidence of a three-point MACE
Percentage of participants with 50% reduction in UACR from baseline
Quality of life (KDQoL-SF)
Rate of change in eGFR per year during the study period
Time until doubling of serum creatinine
Trial Safety
This is further along than 85% of similar trials
Similar Trials
This histogram enumerates side effects from a completed 2009 Phase 4 trial (NCT00770328) in the Pentoxifylline ARM group. Side effects include: Nausea/Vomiting with 50%.
Awards & Highlights
Drug Has Already Been Approved
The FDA has already approved this drug, and is just seeking more data.
The final step before approval, pivotal trials feature drugs that have already shown basic safety & efficacy.
All Individual Drugs Already Approved
Therapies where all constituent drugs have already been approved are likely to have better-understood side effect profiles.
Approved for 5 Other Conditions
This treatment demonstrated efficacy for 5 other conditions.
Trial Design
2 Treatment Groups
2510 Total Participants · 2 Treatment Groups
Primary Treatment: Pentoxifylline · Has Placebo Group · Phase 4
PTX
Experimental Group · 1 Intervention: Pentoxifylline · Intervention Types: Drug
Placebo
PlaceboComparator Group · 1 Intervention: Placebo · Intervention Types: Drug
How many patients have taken this drug
Who is running the clinical trial?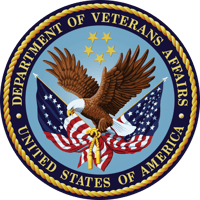 VA Office of Research and Development
Lead Sponsor
1,517 Previous Clinical Trials
2,728,518 Total Patients Enrolled
David J Leehey
Study Chair
Edward Hines Jr. VA Hospital, Hines, IL
1 Previous Clinical Trials
36 Total Patients Enrolled
Eligibility Criteria
Age 18+ · All Participants · 1 Total Inclusion Criteria
Mark "Yes" if the following statements are true for you:
You have type 2 diabetes.
Frequently Asked Questions
How might consuming Pentoxifylline impact one's health adversely?
"Clinical data has validated pentoxifylline's safety, thus yielding a score of 3." - Anonymous Online Contributor
Could you please summarize any prior research done on Pentoxifylline?
"Back in 2008, Pentoxifylline commenced its clinical testing at the Neonatal Intensive Care Unit - Shaare Zedek Medical Center. Since then, 18366 trials have been conducted and there are presently 10 live studies occurring across multiple sites with a focus on Richmond, Virginia." - Anonymous Online Contributor
How many participants is the research team recruiting for this trial?
"Affirmative, the information on clinicaltrials.gov reveals that this clinical trial is actively trying to acquire participants. This study was first published on November 18th 2019 and updated as recently as May 27th 2022. Ultimately, it requires 2510 patients from 16 different medical centres for completion." - Anonymous Online Contributor
What is the usual purpose of Pentoxifylline ingestion?
"Through the use of Pentoxifylline, medical professionals can ameliorate or eliminate symptoms associated with alcoholic liver diseases, venous leg ulcer (VLU), and intermittent claudication." - Anonymous Online Contributor
How many medical facilities are undertaking this research?
"Currently, 16 different medical facilities are participating in this research. Richmond, Minneapolis and Decatur represent a few of the available locations. Thus, it is recommended that participants choose the closest clinic to them so as to minimize their commute if they decide to join." - Anonymous Online Contributor
Are there any available vacancies in this research program?
"According to the data hosted on clinicaltrials.gov, this medical study is actively recruiting patients and was first posted in November 18th 2019. The most recent update was made on May 27th 2022." - Anonymous Online Contributor
Please Note: These questions and answers are submitted by anonymous patients, and have not been verified by our internal team.