Study Summary
This trial is testing a drug to see if it can help people with cancer who have low blood platelet counts from their chemotherapy.
Chemotherapy-induced Thrombocytopenia
Treatment Effectiveness
Phase-Based Effectiveness
This is further along than 85% of similar trials
Similar Trials
Study Objectives
1 Primary · 7 Secondary · Reporting Duration: 1-year
AEs/SAEs overall safety of romiplostim
Incidence of a Thrombocytopenia-induced chemotherapy dose modification during the second or third on study chemotherapy cycles.
Subject incidence of Platelet Transfusion
Trial Safety
This is further along than 85% of similar trials
Similar Trials
Side Effects for
Romiplostim in Pediatric Population
50%
Upper respiratory tract infection
15%
Viral upper respiratory tract infection
10%
Idiopathic thrombocytopenic purpura
5%
Pharyngitis streptococcal
This histogram enumerates side effects from a completed 2010 Phase 3 trial (NCT00116688) in the Romiplostim in Pediatric Population ARM group. Side effects include: Upper respiratory tract infection with 50%, Pyrexia with 45%, Headache with 45%, Cough with 45%, Petechiae with 45%.
Awards & Highlights
The final step before approval, pivotal trials feature drugs that have already shown basic safety & efficacy.
All Individual Drugs Already Approved
Therapies where all constituent drugs have already been approved are likely to have better-understood side effect profiles.
Trial Design
2 Treatment Groups
162 Total Participants · 2 Treatment Groups
Primary Treatment: Romiplostim · Has Placebo Group · Phase 3
Romiplostim
Experimental Group · 1 Intervention: Romiplostim · Intervention Types: Biological
Placebo
PlaceboComparator Group · 1 Intervention: Placebo · Intervention Types: Other
How many patients have taken this drug
Who is running the clinical trial?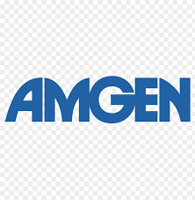 Amgen
Lead Sponsor
1,308 Previous Clinical Trials
1,334,244 Total Patients Enrolled
29 Trials studying Thrombocytopenia
4,139 Patients Enrolled for Thrombocytopenia
MD
Study Director
Amgen
846 Previous Clinical Trials
898,763 Total Patients Enrolled
22 Trials studying Thrombocytopenia
2,780 Patients Enrolled for Thrombocytopenia
Eligibility Criteria
Age 18 - 100 · All Participants · 0 Total Inclusion Criteria
Mark "Yes" if the following statements are true for you:
Frequently Asked Questions
Does this research project require all participants to be under the age of 50?
"Eligibility for this research study requires that patients are aged 18 to 100. Out of the 1,046 total clinical trials taking place, 56 are geared towards those under 18 and 990 are for seniors." - Anonymous Online Contributor
Are there any vacancies in this clinical trial for new patients?
"According to the latest update on clinicaltrials.gov, this trial is still recruiting patients. The post was made on September 30th, 2019 and updated October 26th, 2022." - Anonymous Online Contributor
What is the regulatory status of Romiplostim in the United States?
"Romiplostim has received a score of 3 for safety. This is because it is in Phase 3 trials, which suggests that not only is there some evidence of efficacy, but also multiple rounds of data affirming its safety." - Anonymous Online Contributor
Are there any other notable experiments that have been conducted with Romiplostim?
"Bergen's Memorial Sloan Kettering was the first to study romiplostim in 2014. So far, there have been 18317 completed trials and 9 more are presently recruiting patients. A large portion of these studies take place in Shreveport, Louisiana." - Anonymous Online Contributor
Where are the facilities that are participating in this research project located?
"There are 15 sites participating in this study, including CHRISTUS Highland Cancer Treatment Center in Shreveport, American Oncology Partners of Maryland, PA in Bethesda, Pacific Cancer Medical Center Inc in Anaheim, and other locations." - Anonymous Online Contributor
How can I sign up for the clinical trial?
"This clinical trial is looking for 162 patients with colorectal cancer who are between 18 and 100 years old. Applicants must meet the following criteria: They must have given informed consent prior to any study-specific activities or procedures, or their legally acceptable representative has done so in cases where the applicant cannot do so themselves due to a condition that, in the opinion of the investigator, may compromise their ability to give informed consent. Additionally, they must be male or female, and greater than or equal to 18 years of age at signing of the informed consent. Furthermore, they must have a histologically or cytologically confirmed diagnosis of" - Anonymous Online Contributor
Has this research been done before?
"Clinical research surrounding Romiplostim dates back to 2014. After the first successful trial involving 60 patients, Amgen sponsored a Phase 2 drug approval in 2014. Presently, 9 active studies are conducted in 62 cities and 23 countries." - Anonymous Online Contributor
How many individuals are being research subjects in this trial?
"That is correct, the information available on clinicaltrials.gov verifies that this study is still looking for patients to enroll. The trial was first posted on September 30th, 2019 and has since been updated October 26th, 2020. In total, they are looking for 162 individuals across 15 sites." - Anonymous Online Contributor
Please Note: These questions and answers are submitted by anonymous patients, and have not been verified by our internal team.