Angiotensin Receptor-Neprilysin Inhibitor
LCZ 696 for Type 2 Diabetes
Research Sponsored by Mayo Clinic
Eligibility Criteria Checklist
Specific guidelines that determine who can or cannot participate in a clinical trial
Must have
Be older than 18 years old
Must not have
Be younger than 18 years old
All Individual Drugs Already Approved
Approved for 10 Other Conditions
Study Summary
This trial will help researchers learn more about how diabetes affects heart function and whether a new treatment can prevent heart failure in people with diabetes.
Type 2 Diabetes

Diastolic Dysfunction
Timeline
Screening ~ 3 weeks
3 visits
This trial's timeline: 3 weeks for screening, Varies for treatment, and 3months for reporting.
Treatment Details
Study Objectives
Outcome measures can provide a clearer picture of what you can expect from a treatment.
Secondary outcome measures
Awards & Highlights
All Individual Drugs Already Approved
Therapies where all constituent drugs have already been approved are likely to have better-understood side effect profiles.
Approved for 10 Other Conditions
This treatment demonstrated efficacy for 10 other conditions.
Trial Design
Group I: LCZ 696
Active Control
2 Interventions
1st Experimental Arm will be 1 capsule of LCZ 696 given orally, one time
Group II: Placebos
Placebo Group
1 Intervention
Control Intervention will be 1 Placebo Capsule given orally, one time
Who is running the clinical trial?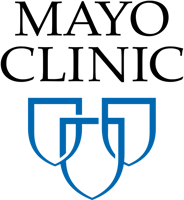 3,077 Previous Clinical Trials
3,490,942 Total Patients Enrolled
Horng H Chen
Principal Investigator
Mayo Clinic
Media Library


LCZ 696 (Angiotensin Receptor-Neprilysin Inhibitor) Clinical Trial Eligibility Overview. Trial Name: NCT03744975 — Phase 2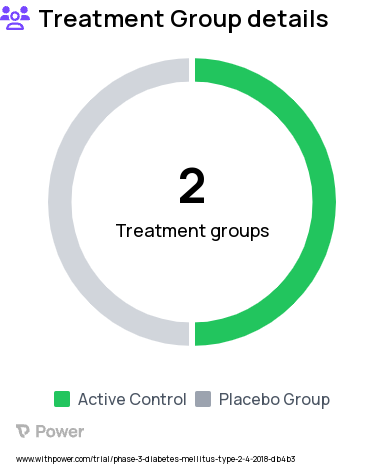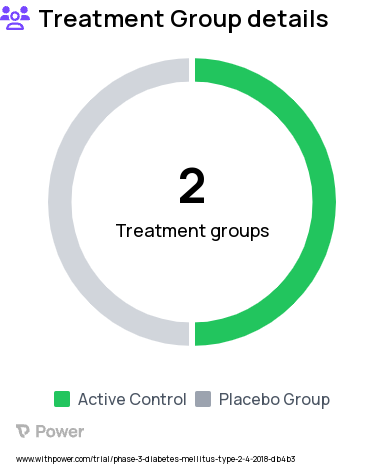 Type 2 Diabetes Research Study Groups: LCZ 696, Placebos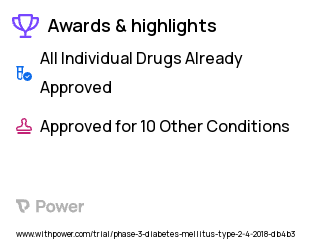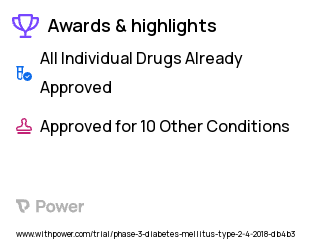 Type 2 Diabetes Clinical Trial 2023: LCZ 696 Highlights & Side Effects. Trial Name: NCT03744975 — Phase 2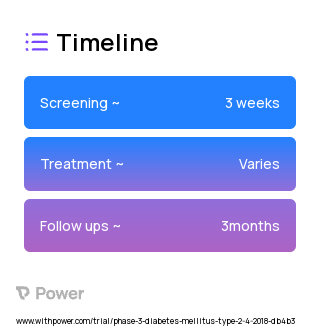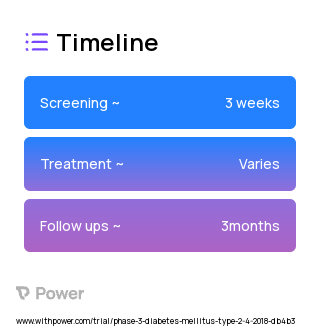 LCZ 696 (Angiotensin Receptor-Neprilysin Inhibitor) 2023 Treatment Timeline for Medical Study. Trial Name: NCT03744975 — Phase 2
Frequently Asked Questions
These questions and answers are submitted by anonymous patients, and have not been verified by our internal team.
Can older people participate in this research?
"This study is open to participants aged 18-85."
Do people exhibit negative side effects from LCZ 696?
"LCZ 696's safety is based off of preclinical data and was given a score of 2."
Which type of person is this research looking for?
"This clinical study is looking for 72 males and females, aged 18 to 85, that have type 2 diabetes mellitus. In addition to this broad inclusion criteria, participants must also meet the following specific conditions: EF > 50% without diastolic dysfunction or EF > 50% with grade 2 or more diastolic dysfunction, without prior diagnosis, or signs and symptoms, of heart failure, 60 male and female subjects >18years of age, Type 2 diabetes mellitus, On at least one oral hypoglycemic agent, or glucagon-like peptide analogue or insulin, for at least 6 months, Minimal distance of >450"
Are participants currently being recruited for this research?
"No, this particular clinical trial is not presently recruiting patients. However, according to the data hosted on clinicaltrials.gov, it was last edited on 8/18/2022. There are many other clinical trials (874 in total) that are actively looking for patients right now."
How many people are included in the experimental group for this clinical trial?
"This study has completed recruitment for participants. However, if you're looking for other research opportunities, 835 clinical trials are currently underway that focus on diabetes mellitus, type 2 and 39 studies are investigating the efficacy of LCZ 696."
Can you give us some background on other similar research projects to LCZ 696?
"There are currently 8 Phase 3 trials and 39 total studies being conducted for LCZ 696. The majority of these research sites are located in Montreal, but there are a grand total of 812 locations running clinical trials for LCZ 696."
What are LCZ 696's primary therapeutic benefits?
"Patients with uncontrolled hypertension and Ventricular Dysfunction can find relief with LCZ 696."