Study Summary
This trial will test whether the drug ustekinumab is safe and effective for treating people with ichthyosis, a group of lifelong genetic disorders characterized by generalized skin thickening, scaling, and underlying cutaneous inflammation.
Study Objectives
2 Primary · 0 Secondary · Reporting Duration: 7 months after initiation of study drug
Occurence of bacterial and fungal infections
Reduction in Ichthyosis Severity Score
Trial Safety
50%
Upper respiratory infection
9%
Urinary tract infection
9%
Skin and subcutaneous tissue disorders
5%
Rash/Rash Acneiform/Maculo-Papular
This histogram enumerates side effects from a completed 2018 Phase 4 trial (NCT02187172) in the Ustekinumab (Stelara) ARM group. Side effects include: Upper respiratory infection with 50%, Common cold with 27%, Back pain with 9%, Fracture with 9%, Anxiety with 9%.
Trial Design
1 Treatment Group
15 Total Participants · 1 Treatment Group
Primary Treatment: Ustekinumab · No Placebo Group · Phase < 1
Open Label
Experimental Group · 1 Intervention: Ustekinumab · Intervention Types: Drug
How many patients have taken this drug
Trial Logistics
Trial Timeline
Reporting: 7 months after initiation of study drug
Who is running the clinical trial?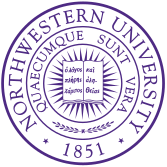 Northwestern University
Lead Sponsor
1,476 Previous Clinical Trials
811,130 Total Patients Enrolled
5 Trials studying Ichthyosis
1,198 Patients Enrolled for Ichthyosis
Janssen Scientific Affairs, LLC
Industry Sponsor
144 Previous Clinical Trials
578,118 Total Patients Enrolled
Amy Paller, MD
Principal Investigator - Northwestern University
Ann & Robert H. Lurie Children's Hospital of Chicago, Northwestern Memorial Hospital
Stanford University School Of Medicine (Medical School)
Northwestern Mem Hospital (Residency)
17 Previous Clinical Trials
2,727 Total Patients Enrolled
2 Trials studying Ichthyosis
963 Patients Enrolled for Ichthyosis
Eligibility Criteria
Age Any Age · All Participants · 10 Total Inclusion Criteria
Mark "Yes" if the following statements are true for you:
Frequently Asked Questions
What clinical indications is Ustekinumab commonly prescribed for?
"Ustekinumab is generally used to regulate the production of adrenal cortex hormones. It may additionally be prescribed as a last resort for conditions such as psoriasis, an inadequate response to one or more tnf antagonist therapies, and severe active Crohn's Disease." - Anonymous Online Contributor
Can you elaborate on any other research trials that have utilized Ustekinumab?
"Currently, 34 trials involving Ustekinumab are ongoing with 17 of those in the final stage. While Warsaw, Mazowieckie is one of the locations for these tests, 2820 other medical sites worldwide are also running studies about this drug." - Anonymous Online Contributor
What is the upper limit of participants enrolled in this medical research?
"That is correct. Clinicaltrials.gov reveals that this research trial, which was initiated on April 1st 2021, requires 15 participants and is currently looking for volunteers from one location." - Anonymous Online Contributor
Are there any openings to join this clinical experiment?
"Indeed, according to the information on clinicaltrials.gov this trial is currently enrolling patients. The initial posting was made April 1st 2021 and has been edited as recently as April 19th 2022. 15 individuals are being sought from a single site." - Anonymous Online Contributor
Please Note: These questions and answers are submitted by anonymous patients, and have not been verified by our internal team.