Study Summary
This trial is to develop an educational platform to educate and prevent melanoma in Hispanic populations. Melanoma is cancer arising in the skin. Educational platforms may help reduce risk of and incidence of melanoma and improve cancer survival.
Treatment Effectiveness
Phase-Based Effectiveness
Study Objectives
1 Primary · 1 Secondary · Reporting Duration: Up to 3 months
Knowledge score three months after completing the educational module
Knowledge score after completing the educational module
Trial Safety
This is further along than 68% of similar trials
Awards & Highlights
All patients enrolled in this trial will receive the new treatment.
Trial Design
1 Treatment Group
Prevention (Educational training)
1 of 1
121 Total Participants · 1 Treatment Group
Primary Treatment: Educational Intervention · No Placebo Group · Phase 2
Prevention (Educational training)
Experimental Group · 2 Interventions: Educational Intervention, Questionnaire Administration · Intervention Types: Other, Other
Trial Logistics
Trial Timeline
Reporting: up to 3 months
Who is running the clinical trial?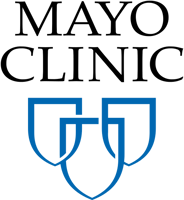 Mayo Clinic
Lead Sponsor
3,005 Previous Clinical Trials
3,512,559 Total Patients Enrolled
38 Trials studying Melanoma
1,970 Patients Enrolled for Melanoma

National Cancer Institute (NCI)
NIH
13,272 Previous Clinical Trials
41,230,607 Total Patients Enrolled
549 Trials studying Melanoma
157,403 Patients Enrolled for Melanoma
Aaron R Mangold
Principal Investigator
Mayo Clinic
2 Previous Clinical Trials
24 Total Patients Enrolled
Eligibility Criteria
Age 18+ · All Participants · 1 Total Inclusion Criteria
Mark "Yes" if the following statements are true for you:
Only patients of Hispanic or Latino descent who identify themselves as such at Mayo Clinic can participate.
Frequently Asked Questions
Are there any remaining openings for prospective participants in this experiment?
"The study is currently open for enrolment, as evidenced by the entry posted on clinicaltrials.gov in December of 2022 and recently updated in May of that same year." - Anonymous Online Contributor
Has Educational Intervention been given the official thumbs up by the FDA?
"With only limited data attesting to its safety, our team at Power has assigned Educational Intervention a score of 2 on the scale from 1-3." - Anonymous Online Contributor
How many individuals are being included in this medical experiment?
"Affirmative. The information available on clinicaltrials.gov suggests that this experiment is actively recruiting participants; it was first posted to the site on December 1st 2022 and recently updated at the end of May, 2022. This venture needs 200000 people from one centre to take part in its research endeavours." - Anonymous Online Contributor
Please Note: These questions and answers are submitted by anonymous patients, and have not been verified by our internal team.