Study Summary
This trial tests whether low-dose aspirin can reduce inflammation in postpartum patients with benign breast disease, which may prevent breast cancer.
Breast Cancer

Benign Breast Tumor

Fibrocystic Breast Disease
Treatment Effectiveness
Phase-Based Effectiveness
Similar Trials
Study Objectives
1 Primary · 1 Secondary · Reporting Duration: Pre- vs. post-intervention up to 30 days
Change in pregnancy-related breast cancer (PRBC) score
Change in percent of epithelial cells positive for COX-2, estrogen receptor (ER)/Ki67, gammaH2AX, and p16 in "normal" and in benign breast disease (BBD) lobules
Change in postpartum involution (PPI) signature score
Change in serum C-reactive protein (CRP), estrogens, insulin/insulin-like growth factors (IGFs), and adipokines
Trial Safety
This is further along than 68% of similar trials
Similar Trials
Awards & Highlights
All patients enrolled in this trial will receive the new treatment.
Trial Design
1 Treatment Group
Prevention (low-dose aspirin)
1 of 1
100 Total Participants · 1 Treatment Group
Primary Treatment: Prevention (low-dose aspirin) · No Placebo Group · Phase 2
Prevention (low-dose aspirin)
Experimental Group · 4 Interventions: Biospecimen Collection, Low-Dose Aspirin, Questionnaire Administration, Ultrasound-Guided Biopsy · Intervention Types: Procedure, Drug, Other, Procedure
How many patients have taken this drug
Trial Logistics
Trial Timeline
Reporting: pre- vs. post-intervention up to 30 days
Who is running the clinical trial?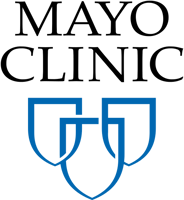 Mayo Clinic
Lead Sponsor
3,008 Previous Clinical Trials
3,513,369 Total Patients Enrolled
85 Trials studying Breast Cancer
17,187 Patients Enrolled for Breast Cancer

National Cancer Institute (NCI)
NIH
13,283 Previous Clinical Trials
41,235,298 Total Patients Enrolled
932 Trials studying Breast Cancer
1,541,944 Patients Enrolled for Breast Cancer
Kathryn J Ruddy
Principal Investigator
Mayo Clinic in Rochester
1 Previous Clinical Trials
280 Total Patients Enrolled
Eligibility Criteria
Age 18 - 45 · Female Participants · 2 Total Inclusion Criteria
Mark "Yes" if the following statements are true for you:
You agree to provide tissue samples for research purposes.
You are still having menstrual periods.
Frequently Asked Questions
How many research participants are joining this clinical trial?
"That is correct. Based on the information available from clinicaltrials.gov, this study appears to be actively recruiting patients right now. 100 subjects are needed at a single location, and recruitment began on October 7th, 2020." - Anonymous Online Contributor
Are elderly patients eligible for this particular program?
"This particular trial is only for patients that fall in the age bracket of 18 to 45. However, there are a total of 65 studies involving minors and 2289 trials for senior citizens." - Anonymous Online Contributor
Is it harmful to take aspirin regularly as a preventative measure?
"Prevention (low-dose aspirin) is in Phase 2 of testing, meaning that while there is evidence suggesting it is safe, none yet supports its efficacy." - Anonymous Online Contributor
Are people with the specified medical conditions able to enroll in this clinical trial at this time?
"That is correct. The clinical trial was posted on 10/7/2022 and is actively recruiting 100 patients from 1 site, according to the most recent update on 10/10/2022." - Anonymous Online Contributor
Am I able to help with this research by enrolling in the trial?
"Eligibility criteria for this study includes being female and between 18-45 years old. The research team is looking to enroll around 100 individuals in total." - Anonymous Online Contributor
Please Note: These questions and answers are submitted by anonymous patients, and have not been verified by our internal team.