Study Summary
This trial is studying the side effects and best dosage of two drugs, pazopanib hydrochloride and bevacizumab, to treat patients with metastatic kidney cancer that has not been previously treated. Pazopanib hydrochloride may stop the growth of tumor cells by blocking some of the enzymes needed for cell growth and by blocking blood flow to the tumor. Bevacizumab is a monoclonal antibody that can prevent tumor growth by blocking the ability of tumor cells to grow and spread. Giving pazopanib hydrochloride together with bevacizumab may kill more tumor
Clear Cell Renal Cell Carcinoma

Stage IV Renal Cell Carcinoma
Study Objectives
2 Primary · 4 Secondary · Reporting Duration: At 12 months
PFS rate at 12 months (Phase II)
Pazopanib exposure as measured by pharmacokinetics parameters
Overall survival (Phase II)
Optimal phase II dose, defined as the largest dose level at which less than 2 out of the 6 patients experienced dose-limiting toxicity, graded according to Common Terminology Criteria for Adverse Events version 4.0 (Phase I)
Incidence of grade 3 or higher toxicities, graded according to CTCAE version 4.0
Response rate according to RECIST 1.1 (Phase I)
Trial Design
1 Treatment Group
Treatment (pazopanib hydrochloride and bevacizumab)
1 of 1
51 Total Participants · 1 Treatment Group
Primary Treatment: Pazopanib Hydrochloride · No Placebo Group · Phase 1 & 2
Treatment (pazopanib hydrochloride and bevacizumab)
Experimental Group · 4 Interventions: Bevacizumab, Pazopanib Hydrochloride, Pharmacological Study, Laboratory Biomarker Analysis · Intervention Types: Biological, Drug, Other, Other
How many patients have taken this drug
Who is running the clinical trial?

GlaxoSmithKline
Industry Sponsor
4,657 Previous Clinical Trials
7,950,834 Total Patients Enrolled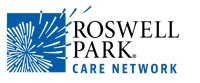 Roswell Park Cancer Institute
Lead Sponsor
381 Previous Clinical Trials
29,714 Total Patients Enrolled
Saby George
Principal Investigator
Roswell Park Cancer Institute
5 Previous Clinical Trials
116 Total Patients Enrolled
Eligibility Criteria
Age 18+ · All Participants · 15 Total Inclusion Criteria
Mark "Yes" if the following statements are true for you:
You can easily swallow and keep pills down.
Frequently Asked Questions
What is the scientific community's previous experience with Pazopanib Hydrochloride?
"Pazopanib Hydrochloride was first studied in the year 2004 at Memoral Sloan Kettering Basking Ridge (Follow Up Only). As of now, there have been a total of 1719 completed clinical trials. Additionally, there are currently 401 live studies, with a considerable amount of these studies taking place in Pittsburgh, Pennsylvania." - Anonymous Online Contributor
Are there several inpatient facilities conducting this research project in North America?
"There are a total of 5 sites where this clinical trial is taking place. The University of Pittsburgh Cancer Institute (UPCI) in Pittsburgh, the Medical College of Wisconsin in Milwaukee, and the Karamanos Cancer Institute in Detroit are 3 of these sites." - Anonymous Online Contributor
What purpose does Pazopanib Hydrochloride usually serve?
"Pazopanib Hydrochloride is most often used as a treatment for malignant neoplasms. However, this medication can also be effective in managing recurrent platinum sensitive primary peritoneal cancer, advanced thyroid cancer, and stage iv epithelial ovarian cancer that has had initial surgical resection." - Anonymous Online Contributor
Please Note: These questions and answers are submitted by anonymous patients, and have not been verified by our internal team.