Study Summary
This trial is testing a new cancer drug, ivosidenib, to see if it is effective when used with another standard cancer drug, mFOLFIRINOX. Up to 15 people with a certain kind of cancer, PDA, that can be removed by surgery will participate.
Pancreatic Cancer

Resectable Pancreatic Cancer
Study Objectives
1 Primary · 4 Secondary · Reporting Duration: Up to 24 months from the start of treatment
Maximum-tolerated dose (MTD) or Recommended Phase 2 dose (RP2D)
Biochemical response rates
Major pathologic response rates
RECIST version 1.1 response rates.
iRECIST version 1.1 response rates.
Trial Safety
Side Effects for
After Cross Over to AG-120
9%
Blood alkaline phosphatase increased
7%
Aspartate aminotransferase increased
7%
Upper respiratory tract infection
7%
Alanine aminotransferase increased
5%
Blood bilirubin increased
5%
White blood cell count decreased
5%
Platelet count decreased
2%
Intestinal pseudo-obstruction
2%
Spinal cord compression
2%
Oesophageal varices haemorrhage
2%
Urinary tract infection
2%
Gastrooesophageal reflux disease
2%
Multiple sclerosis relapse
2%
Blood creatinine increased
2%
Gastrointestinal haemorrhage
2%
Clostridium difficile colitis
2%
Escherichia bacteraemia
2%
Electrocardiogram QT prolonged
2%
Upper gastrointestinal haemorrhage
This histogram enumerates side effects from a completed 2021 Phase 3 trial (NCT02989857) in the After Cross Over to AG-120 ARM group. Side effects include: Diarrhoea with 28%, Nausea with 28%, Fatigue with 23%, Oedema peripheral with 21%, Anaemia with 16%.
Trial Design
1 Treatment Group
Ivosidenib+mFOLFIRINOX
1 of 1
16 Total Participants · 1 Treatment Group
Primary Treatment: mFOLFIRINOX · No Placebo Group · Phase 1
Ivosidenib+mFOLFIRINOX
Experimental Group · 2 Interventions: mFOLFIRINOX, Ivosidenib · Intervention Types: Drug, Drug
How many patients have taken this drug
Trial Logistics
Trial Timeline
Reporting: up to 24 months from the start of treatment
Who is running the clinical trial?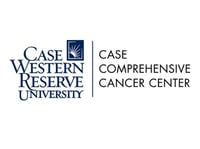 Case Comprehensive Cancer Center
Lead Sponsor
432 Previous Clinical Trials
30,466 Total Patients Enrolled
David Bajor, MD
Principal Investigator
University Hospitals Cleveland Medical Center, Case Comprehensive Cancer Center
3 Previous Clinical Trials
152 Total Patients Enrolled
Eligibility Criteria
Age 18 - 80 · All Participants · 10 Total Inclusion Criteria
Mark "Yes" if the following statements are true for you:
Frequently Asked Questions
Is enrollment for this clinical trial still available?
"Clinicaltrials.gov's data suggests this medical trial is open to recruitment, having been posted on September 8th 2022 and updated most recently on the 28th of the same month." - Anonymous Online Contributor
Does the experiment accept participants over a certain age threshold?
"This medical research requires that potential participants be aged between 18 and 80 to qualify for enrollment." - Anonymous Online Contributor
Is enrollment open for this research trial?
"This clinical trial seeks to enrol 16 individuals diagnosed with ductal adenocarcinoma of the pancreas, ranging from 18-80 years old. Eligible candidates must meet numerous criteria including acceptable hematological values, normalised hepatic function, renal health, coagulation levels and an anticipated life expectancy in excess of three months. Furthermore there is a requirement for screening HgbA1C to be lower than 6.5%. Both genders are accepted into this study as long as they exceed eighteen years of age at the point of enrollment." - Anonymous Online Contributor
Has the Food and Drug Administration (FDA) endorsed mFOLFIRINOX as a viable treatment option?
"Our team at Power has evaluated the safety of mFOLFIRINOX and, due to there being limited data available in respect to efficacy and safety, gave it a score of 1." - Anonymous Online Contributor
How many participants can take part in this research endeavor?
"Correct. Clinicaltrials.gov confirms that this research project, which was originally published on September 8th 2022, is actively searching for participants. 16 individuals will be accepted to take part in the trial at 1 medical facility." - Anonymous Online Contributor
Please Note: These questions and answers are submitted by anonymous patients, and have not been verified by our internal team.