Study Summary
This trial is studying how well NeoVax works in combination with CDX-301 and Nivolumab in treating patients with melanoma.
Metastatic Melanoma

Melanoma
Study Objectives
2 Primary · 4 Secondary · Reporting Duration: Toxicities experienced within 49 days/7 weeks of Neoantigen Vaccine treatment initiation
Estimate rates of disease progression/recurrence depending on whether patient had all melanoma resected or has measurable disease per RECIST 1.1
Neoantigen-specific cellular immune responses
Rate of Dose Limiting Toxicity (DLT)
Recommended maximum tolerated dose (MTD)
Anti-tumor activity at Week 24
Response conversion rate (RCR) at Week 24
Trial Safety
Side Effects for
Investigator Choice of Chemotherapy
36%
Malignant neoplasm progression
16%
Neutrophil count decreased
14%
Platelet count decreased
13%
Blood creatinine increased
13%
White blood cell count decreased
11%
Alanine aminotransferase increased
11%
Aspartate aminotransferase increased
9%
Upper respiratory tract infection
9%
Peripheral sensory neuropathy
7%
Blood alkaline phosphatase increased
7%
Lymphocyte count decreased
5%
Urinary tract infection
5%
Gamma-glutamyltransferase increased
5%
Musculoskeletal chest pain
3%
Metastases to central nervous system
3%
Chronic obstructive pulmonary disease
2%
Malignant pleural effusion
2%
General physical health deterioration
1%
Small intestinal haemorrhage
1%
Gastrointestinal haemorrhage
1%
Respiratory tract infection
1%
Superior vena cava syndrome
1%
Small intestinal obstruction
1%
Performance status decreased
1%
Pericardial effusion malignant
This histogram enumerates side effects from a completed 2022 Phase 3 trial (NCT02041533) in the Investigator Choice of Chemotherapy ARM group. Side effects include: Nausea with 57%, Anaemia with 54%, Fatigue with 51%, Decreased appetite with 39%, Malignant neoplasm progression with 36%.
Awards & Highlights
All patients enrolled in this trial will receive the new treatment.
All Individual Drugs Already Approved
Therapies where all constituent drugs have already been approved are likely to have better-understood side effect profiles.
Trial Design
1 Treatment Group
CDX-301 + Neovax + Nivolumab
1 of 1
20 Total Participants · 1 Treatment Group
Primary Treatment: Nivolumab · No Placebo Group · Phase 1
CDX-301 + Neovax + Nivolumab
Experimental Group · 3 Interventions: CDX-301, NEOVAX, Nivolumab · Intervention Types: Drug, Biological, Drug
How many patients have taken this drug
Trial Logistics
Trial Timeline
Reporting: toxicities experienced within 49 days/7 weeks of neoantigen vaccine treatment initiation
Who is running the clinical trial?
Celldex Therapeutics
Industry Sponsor
60 Previous Clinical Trials
3,852 Total Patients Enrolled
8 Trials studying Melanoma
436 Patients Enrolled for Melanoma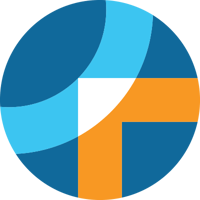 Dana-Farber Cancer Institute
Lead Sponsor
1,029 Previous Clinical Trials
755,789 Total Patients Enrolled
30 Trials studying Melanoma
2,920 Patients Enrolled for Melanoma
Patrick A Ott, MD, PhD
Principal Investigator
Dana-Farber Cancer Institute
Eligibility Criteria
Age 18+ · All Participants · 0 Total Inclusion Criteria
Mark "Yes" if the following statements are true for you:
Frequently Asked Questions
What is the participant count for this clinical research project?
"Affirmative. Indications present on clinicaltrials.gov demonstrate that this medical trial, whose postings first appeared on March 1st 2022 is presently enrolling participants. Specifically, the research project seeks to enlist 20 patients at two different sites." - Anonymous Online Contributor
Is this endeavor a pioneering exploration?
"Presently, there are 717 active studies involving Nivolumab in 49 countries and 2356 cities. The first clinical trial sponsored by Ono Pharmaceutical Co. Ltd began way back 2012 with 659 participants; since then 254 more trials have been conducted and completed their Phase 1 & 2 drug approval stage." - Anonymous Online Contributor
Are there still opportunities to participate in this experiment?
"Per clinicaltrials.gov, this trial is actively in search of study participants; the first posting was on January 3rd 2022 and most recently updated March 16th 2022." - Anonymous Online Contributor
Are there any prior reports that have documented the use of Nivolumab?
"Presently, 717 different studies are being conducted to look into Nivolumab's efficacy. Of these trials, 82 have progressed to the third phase of clinical research. The majority of sites for this treatment are located in Basel, BE; though there exist 40290 other locations where medical professionals are running similar investigations." - Anonymous Online Contributor
To what ailments is Nivolumab a common remedy?
"Nivolumab is typically prescribed to treat malignant neoplasms, but has also been found to help manage unresectable melanoma, squamous cell carcinoma and metastatic esophageal adenocarcinoma." - Anonymous Online Contributor
Is Nivolumab a viable treatment option with minimal risk to the patient?
"Our Power team has assigned a rating of 1 to Nivolumab's safety on the basis that it is still in its early-stage trials and there is limited evidence validating its efficacy." - Anonymous Online Contributor
Please Note: These questions and answers are submitted by anonymous patients, and have not been verified by our internal team.