Study Summary
This trial will test if ketamine can help reduce the amount of opioids needed for pain relief in adults with severe injuries.
Hospital Inpatient Trauma Injury

Pain Management
Treatment Effectiveness
Phase-Based Effectiveness
Similar Trials
Study Objectives
1 Primary · 0 Secondary · Reporting Duration: The first 24 hours
Cumulative opioid morphine equivalent dose
Trial Safety
Awards & Highlights
All Individual Drugs Already Approved
Therapies where all constituent drugs have already been approved are likely to have better-understood side effect profiles.
Approved for 5 Other Conditions
This treatment demonstrated efficacy for 5 other conditions.
Trial Design
2 Treatment Groups
130 Total Participants · 2 Treatment Groups
Primary Treatment: Ketamine · Has Placebo Group · N/A
Ketamine arm
Experimental Group · 1 Intervention: Ketamine · Intervention Types: Drug
Placebo arm
PlaceboComparator Group · 1 Intervention: Placebo · Intervention Types: Drug
How many patients have taken this drug
Trial Logistics
Trial Timeline
Reporting: the first 24 hours
Who is running the clinical trial?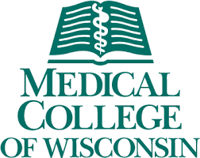 Medical College of Wisconsin
Lead Sponsor
577 Previous Clinical Trials
1,156,053 Total Patients Enrolled
Thomas Carver, MD
Principal Investigator - Medical College of WI
Froedtert & The Medical College of Wisconsin
University Of Washington School Of Medicine (Medical School)
Naval Medical Ctr-San Diego (Residency)
1 Previous Clinical Trials
80 Total Patients Enrolled
Eligibility Criteria
Age 18 - 64 · All Participants · 1 Total Inclusion Criteria
Mark "Yes" if the following statements are true for you:
Your cancer is in advanced stages, with a high amount of cancerous cells.
Frequently Asked Questions
Is the trial currently open to new participants?
"Clinicaltrials.gov states that this research is recruiting participants and has been active since its initial posting on April 1st 2021, with the latest edit taking place on December 1st 2021." - Anonymous Online Contributor
Does the trial accept participants aged seventy or above?
"This clinical trial is recruiting patients that are older than 18 years but younger than 64." - Anonymous Online Contributor
Is it feasible for me to apply to this clinical experiment?
"This medical investigation is enrolling 130 individuals with pain management issues that are between 18 and 64 years old. Essential requirements include: being within 12 hours of FMLH at the time of recruitment, inpatient hospital admission to trauma services, an ISS score higher than 15 points, and no immediate plans for OR treatment." - Anonymous Online Contributor
What is the enrollment capacity of this medical research project?
"Affirmative. According to the records hosted on clinicaltrials.gov, this medical experiment is currently recruiting participants as of December 1st 2021. It was originally posted on April 4th 2021 and requires 130 patients from a single site." - Anonymous Online Contributor
Please Note: These questions and answers are submitted by anonymous patients, and have not been verified by our internal team.