Other
Hypothermia for Spinal Cord Injury
Thomas Jefferson University, Philadelphia, PA
Hypothermia
N/A
Recruiting
Led by Allan D Levi, MD, PhD
Research Sponsored by University of Miami
Eligibility Criteria Checklist
Specific guidelines that determine who can or cannot participate in a clinical trial
Must have
Able to start hypothermia treatment within 24 hours of injury
Must not have
Be younger than 18 years old
Study Summary
This trial will study the safety and effectiveness of cooling the body after a spinal cord injury.
Eligibility Criteria
Inclusion Criteria
You will be eligible if you check "Yes" for the criteria below
Timeline
Screening ~ 3 weeks
3 visits
This trial's timeline: 3 weeks for screening, Varies for treatment, and 12 months for reporting.
Treatment Details
Study Objectives
Outcome measures can provide a clearer picture of what you can expect from a treatment.
Neurological improvement on ASIA
Neurological improvement on American Spinal Injury Association (ASIA)
Secondary outcome measures
Functional improvement in Functional Independence Measure (FIM)
Functional improvement in Spinal Cord Independence Measure (SCIM)
Awards & Highlights
All patients enrolled in this study will receive some form of active treatment.
Trial Design
Group I: Hypothermia
Experimental Treatment
1 Intervention
Intravascular hypothermia will be initiated within 24 hours post-injury and 33 degrees Celsius will be maintained for 48 hours.
Group II: Control
Active Control
1 Intervention
Standard of care medical treatment, specific to each individual.
Who is running the clinical trial?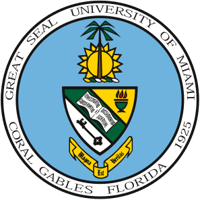 University of Miami
Lead Sponsor
859 Previous Clinical Trials
384,210 Total Patients Enrolled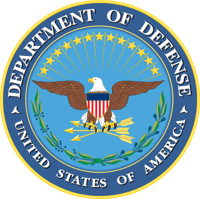 United States Department of Defense
FED
815 Previous Clinical Trials
216,035 Total Patients Enrolled
Allan D Levi, MD, PhD
Principal Investigator
University of Miami
2 Previous Clinical Trials
7,000 Total Patients Enrolled
Media Library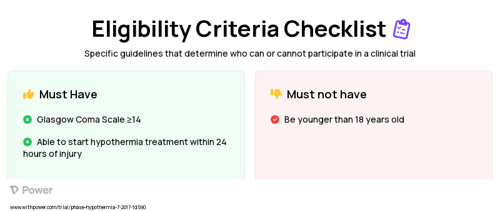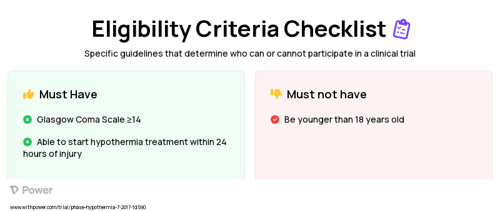 Modest Intravascular Hypothermia (Other) Clinical Trial Eligibility Overview. Trial Name: NCT02991690 — N/A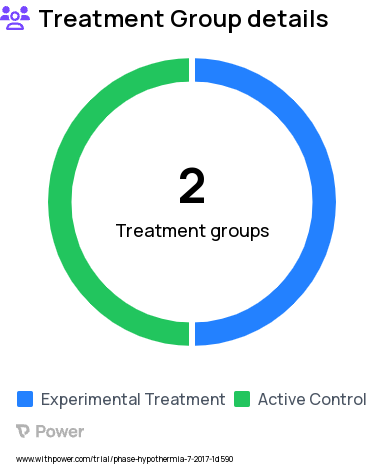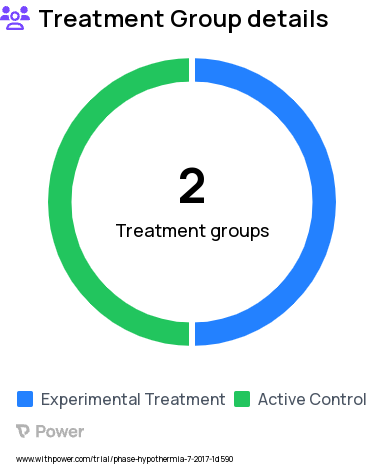 Spinal Cord Injury Research Study Groups: Hypothermia, Control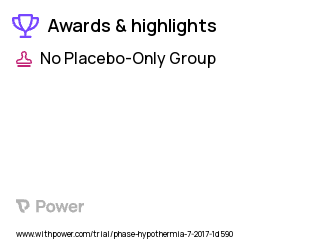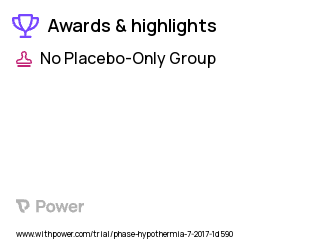 Spinal Cord Injury Clinical Trial 2023: Modest Intravascular Hypothermia Highlights & Side Effects. Trial Name: NCT02991690 — N/A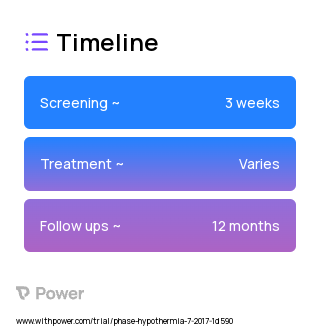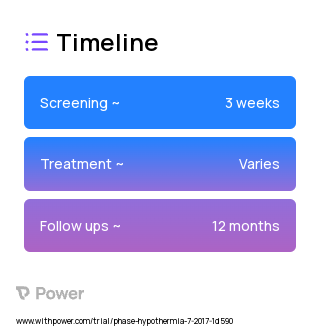 Modest Intravascular Hypothermia (Other) 2023 Treatment Timeline for Medical Study. Trial Name: NCT02991690 — N/A
Spinal Cord Injury Patient Testimony for trial: Trial Name: NCT02991690 — N/A
Frequently Asked Questions
These questions and answers are submitted by anonymous patients, and have not been verified by our internal team.
What criteria must prospective participants satisfy in order to join this trial?
"This clinical trial is searching for 120 people between 18 and 70 years of age who are currently suffering from hypothermia. The inclusion criteria also demand that patients must have an Abbreviated Injury Scale Grade A - C, a Glasgow Coma Scale score higher than or equal to 14, the capacity to start treatment within 24 hours post-injury, and non-penetrating wounds. Importantly, those requiring rapid surgical reduction may still qualify."
Is participation in this trial restricted to those aged 70 or under?
"This medical study seeks out participants that are between 18 and 70 years old."
How many locations have been set up to administer this experiment?
"Patients can enrol in this trial at Jackson Memorial Hospital (Miami, FL), Prisma Health - University of South Carolina (Columbia, SC) and Thomas Jefferson Univeristy (Philadelphia, PA). Additionally there are 3 other sites where participants may register."
How many test subjects are involved in this clinical investigation?
"This clinical trial requires 120 patient volunteers, who meet the stated requirements, to take part. Jackson Memorial Hospital in Miami and Prisma Health - University of South Carolina in Columbia are two sites currently recruiting participants."
Does this clinical trial currently have openings for participants?
"Affirmative. The clinical trial in question is still actively recruiting candidates, having first been posted on August 4th 2017 and updated most recently on October 7th 2022. An aggregate of 120 individuals are needed to be enrolled from 6 different medical centres."
Who else is applying?
What state do they live in?
What site did they apply to?
University of Maryland School of Medicine
What portion of applicants met pre-screening criteria?
How many prior treatments have patients received?
Why did patients apply to this trial?
Trying to make money and get relief at the same time.
Recent research and studies