Study Summary
This trial looks at how an experimental wound cleanser affects healing in traumatic wounds. Participants attend up to 4 visits & use the assigned cleanser. Surveys measure healing & well-being.
Treatment Effectiveness
Phase-Based Effectiveness
Similar Trials
Study Objectives
1 Primary · 0 Secondary · Reporting Duration: 14 days
Wound healing environment composite score
Trial Safety
Awards & Highlights
All patients enrolled in this trial will receive the new treatment.
Trial Design
2 Treatment Groups
100 Total Participants · 2 Treatment Groups
Primary Treatment: SynEx · No Placebo Group · N/A
SynEx
Experimental Group · 1 Intervention: SynEx Wound Cleanser · Intervention Types: Device
Saline
ActiveComparator Group · 1 Intervention: Saline · Intervention Types: Other
Who is running the clinical trial?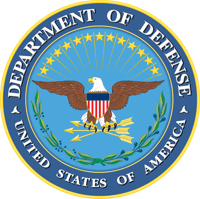 United States Department of Defense
FED
801 Previous Clinical Trials
214,939 Total Patients Enrolled
1 Trials studying Wound Healing
112 Patients Enrolled for Wound Healing
Synedgen, Inc.
Lead Sponsor
2 Previous Clinical Trials
230 Total Patients Enrolled
Medical Technology Enterprise Consortium
UNKNOWN
Shenda Baker, PhD
Principal Investigator
Synedgen, Inc.
1 Previous Clinical Trials
115 Total Patients Enrolled
Eligibility Criteria
Age 18+ · All Participants · 3 Total Inclusion Criteria
Mark "Yes" if the following statements are true for you:
You have gunshot wounds that are not severe and do not involve major blood vessels or nerve damage.
You have burns covering less than 9% of your body's total surface area. These burns can be from fire, hot liquids, or chemicals, but not from radiation or extreme cold.
You have a fresh injury on your arms or legs that meets the specific criteria for this study.
Frequently Asked Questions
Is this research study currently recruiting participants?
"The analysis available on clinicaltrials.gov affirms that this trial is not currently accepting participants, as it was posted in March of 2023 and last updated February 14th of the same year. Nevertheless, there are 772 other trials actively recruiting individuals right now." - Anonymous Online Contributor
Please Note: These questions and answers are submitted by anonymous patients, and have not been verified by our internal team.