Study Summary
This trial will study how smoking affects the brain's response to pleasure and if this impacts smokers' behavior.
Nicotine Addiction

Smoking/Cigarette Smoking

Nicotine Withdrawal
Study Objectives
2 Primary · 0 Secondary · Reporting Duration: 2-4 weeks
Ecological Momentary Assessment (EMA) Pleasure Ratings
Blood Oxygen Level Dependent (BOLD) Activation
Trial Design
0 Treatment Group
70 Total Participants · 0 Treatment Group
Primary Treatment: Treatment · No Placebo Group · N/A
Who is running the clinical trial?

University of Oklahoma
Lead Sponsor
427 Previous Clinical Trials
98,662 Total Patients Enrolled
Oklahoma State University
OTHER
39 Previous Clinical Trials
7,385 Total Patients Enrolled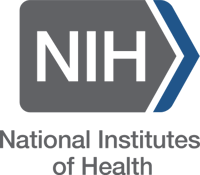 National Institutes of Health (NIH)
NIH
2,472 Previous Clinical Trials
24,591,092 Total Patients Enrolled
3 Trials studying Nicotine Addiction
380 Patients Enrolled for Nicotine Addiction
National Institute on Drug Abuse (NIDA)
NIH
2,272 Previous Clinical Trials
2,033,839 Total Patients Enrolled
13 Trials studying Nicotine Addiction
2,061 Patients Enrolled for Nicotine Addiction
Eligibility Criteria
Age 21 - 55 · All Participants · 8 Total Inclusion Criteria
Mark "Yes" if the following statements are true for you:
You have been smoking for at least one year on a regular basis.
You are in good overall health.
You use your right hand more often than your left hand, as determined by a simple test.
You smoke at least 10 cigarettes every day.
You can name at least four enjoyable activities that you do not engage in while smoking or that you do not think about smoking while doing.
Frequently Asked Questions
Would I be eligible for this study if I am over 55 years old?
"The age range that this trial is willing to accept starts at 21 years old and ends at 55 years old." - Anonymous Online Contributor
How many people are being studied in this clinical trial at one time?
"The listing for this clinical trial on clinicaltrials.gov verifies that the study is actively recruiting patients. This particular trial was posted on 6/2/2022 and was last updated on 6/10/2022. They are looking for a total of 70 individuals from 1 location to participate." - Anonymous Online Contributor
Which type of patients would be most eligible for this clinical trial?
"This research is looking for around seventy individuals who currently smoke cigarettes and are between 21 and 55 years old." - Anonymous Online Contributor
Are there any open enrollments for this particular clinical trial?
"The trial, which was first announced on June 2nd, is still looking for patients. The most recent update to the study was on June 10th." - Anonymous Online Contributor
Please Note: These questions and answers are submitted by anonymous patients, and have not been verified by our internal team.