Study Summary
This trial will test whether a brain-controlled device can help improve arm function in people who have had a stroke, beyond what is achievable with standard rehabilitation.
Study Objectives
1 Primary · 1 Secondary · Reporting Duration: Change from Baseline arm function after 6 weeks
Changes in arm function using Action Research Arm Test (ARAT)
Changes in arm impairment using Fugl-Meyer assessment (FMA)
Trial Design
1 Treatment Group
10 Total Participants · 1 Treatment Group
Primary Treatment: MARK · No Placebo Group · N/A
Feasibility
Experimental Group · 1 Intervention: MARK · Intervention Types: Device
Trial Logistics
Trial Timeline
Reporting: change from baseline arm function after 6 weeks
Who is running the clinical trial?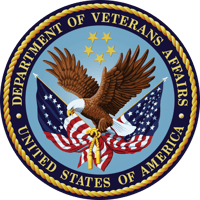 VA Office of Research and Development
Lead Sponsor
1,499 Previous Clinical Trials
2,724,843 Total Patients Enrolled
80 Trials studying Stroke
4,135 Patients Enrolled for Stroke
Ahlam Salameh, PhD MSc
Principal Investigator
Louis Stokes VA Medical Center, Cleveland, OH
Eligibility Criteria
Age 18 - 90 · All Participants · 8 Total Inclusion Criteria
Mark "Yes" if the following statements are true for you:
You had a stroke between 2 days and 6 months ago.
Frequently Asked Questions
Is the age limit of this clinical trial 20 and older?
"The criteria for participating in this trial necessitates that patients are between 18 and 90 years of age. Separately, there are 37 studies involving minors and 1007 trials focussed on seniors." - Anonymous Online Contributor
What is the maximum capacity of enrollees for this medical research?
"Affirmative, according to clinicaltrials.gov's data, this experiment is currently accepting participants. Initially posted on October 7th 2020 and recently modified on the 12th of October 2022, 10 volunteers are being sought from a single centre." - Anonymous Online Contributor
Are there available openings allowing participants to join the clinical trial?
"Indeed, as evidenced by the records available on clinicaltrials.gov, this medical trial is still recruiting patients. The initial posting of data was published on October 7th 2020 while the latest update occurred on October 12th 2022." - Anonymous Online Contributor
Am I eligible to take part in this research project?
"To be eligible for enrolment, individuals must have suffered a stroke and be within the age-range of 18 to 90. This study is limited to a total of 10 participants." - Anonymous Online Contributor
Please Note: These questions and answers are submitted by anonymous patients, and have not been verified by our internal team.