Your session is about to expire
We'll log you out in 60 seconds unless you choose to continue
← Back to Search
Eligibility Criteria Checklist
Specific guidelines that determine who can or cannot participate in a clinical trial
Must have
Exhibiting signs and physical examination findings suggestive of an acute ischemic infarction (either a or b)
A target mismatch profile of CT-perfusion or MRI determined by RAPID automated software to have a ratio of PWITmax>6 lesion volume/DWI lesion volume >1.2 and an NIHSS >/=1
Must not have
Be younger than 18 years old
Follow Up
baseline to 24-hours
Study Summary
This trial is testing whether hyperoxia (high levels of oxygen) can help treat stroke patients in the emergency department. They will look at markers of free radical damage and inflammation to see if there are any adverse effects from hyperoxia.
Eligibility Criteria
Inclusion Criteria
You will be eligible if you check "Yes" for the criteria below
Timeline
Screening ~ 3 weeks
3 visits
This trial's timeline: 3 weeks for screening, Varies for treatment, and baseline for reporting.
Treatment Details
Study Objectives
Outcome measures can provide a clearer picture of what you can expect from a treatment.
Mean time to randomization and initiation of intervention
Secondary outcome measures
Trial Design
Group I: Hyperoxia
Experimental Treatment
1 Intervention
Will receive 15liters per minute supplemental oxygen via a partial non-rebreather facemask.
Group II: Placebo
Placebo Group
1 Intervention
will receive 15liters per minute medical air via a partial non-rebreather facemask.
Who is running the clinical trial?
University of Colorado, Denver
Lead Sponsor
1,691 Previous Clinical Trials
1,670,600 Total Patients Enrolled
12,030 Patients Enrolled for Stroke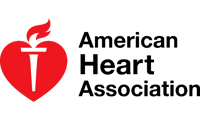 American Heart Association
OTHER
307 Previous Clinical Trials
4,915,417 Total Patients Enrolled
37 Trials studying Stroke
3,923,523 Patients Enrolled for Stroke
Frequently Asked Questions
These questions and answers are submitted by anonymous patients, and have not been verified by our internal team.
How many individuals are being tested in this clinical trial?
"That is accurate. Presently, this clinical trial is recruiting patients. The listing was originally posted on 6/28/2019 and was most recently edited on 4/12/2022. The study needs 200 participants from 2 different sites."
Share this study with friends