Study Summary
This trial will study the effects of the Agilik, a leg exoskeleton device, on children with crouch gait. Crouch gait is characterized by an 'over-flexed' knee when the leg is supporting body weight, and is common in children with diagnoses of cerebral palsy, spina bifida and other incomplete spinal cord injuries. The investigators will quantify the improvement that the Agilik facilitates in children with crouch gait in two ways: 1) the difference the Agilik makes when the participants start using it, and 2) any 'training effects' that can be seen in barefoot walking after
Spina Bifida

Cerebral Palsy

Spinal Cord Injury
Study Objectives
2 Primary · 6 Secondary · Reporting Duration: 6 weeks
Training effect: Sagittal knee joint kinematics
Training effect: Sagittal knee kinetics
Training effect: Step-length of gait
Training effect: Velocity of gait
Initial effect: Sagittal knee joint kinematics
Initial effect: Sagittal knee kinetics
Initial effect: Step-length of gait
Trial Safety
Awards & Highlights
All patients enrolled in this trial will receive the new treatment.
Trial Design
1 Treatment Group
5 Total Participants · 1 Treatment Group
Primary Treatment: Agilik · No Placebo Group · N/A
Agilik
Experimental Group · 1 Intervention: Agilik · Intervention Types: Device
Who is running the clinical trial?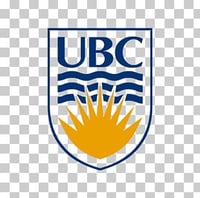 University of British Columbia
Lead Sponsor
1,354 Previous Clinical Trials
1,564,854 Total Patients Enrolled
Eligibility Criteria
Age 5 - 19 · All Participants · 2 Total Inclusion Criteria
Mark "Yes" if the following statements are true for you:
You have difficulty walking and your knees may not straighten properly. We will measure the extent of this problem during the study.
Anyone can participate, regardless of gender.
Frequently Asked Questions
How many individuals are engaged in this experiment?
"Affirmative. According to the data shared on clinicaltrials.gov, this medical study is presently seeking participants who first posted on May 6th 2022 and last edited June 16th 2022. The researchers are searching for 5 patients from a single site." - Anonymous Online Contributor
Are there any open slots for participation in this experiment?
"Affirmative, the available information from clinicaltrials.gov affirms that this investigation is presently seeking individuals to take part in it. The trial was first posted on May 6th 2022 and its details were last revised on June 16th of the same year. Five participants are required for this study and recruitment is only occurring at one site." - Anonymous Online Contributor
Is this clinical experiment accessible to those aged 25 or above?
"This study only includes children aged 5 to 19 years old." - Anonymous Online Contributor
What aims is this investigation attempting to accomplish?
"The primary evaluation metric for this 6 week trial is the initial effect of sagittal knee joint kinematics. Secondary outcomes include training-induced changes to sagittal knee kinetics, step length, and gait velocity which will be assessed post intervention with Agilik weekly sessions." - Anonymous Online Contributor
What types of individuals are ideal candidates for this research experiment?
"This clinical trial is selecting 5 minors between the ages of 5 and 19 with spinal cord injuries to participate. Candidates must meet certain criteria such as: knee flexion contracture less than 20 degrees in a supine position, gender-agnostic, able to understand basic commands based on parental report or physician assessment during physical examination, plantar flexion contracture below 10 degrees while neutral foot alignment is achieved, measured foot-thigh angle from -10 to 25 degrees when prone, display crouch gait upon observation by medical personnel (level of deficiency quantified post inclusion via gait analysis), mobility enough for them to walk at least" - Anonymous Online Contributor
Please Note: These questions and answers are submitted by anonymous patients, and have not been verified by our internal team.