Study Summary
This trial will compare two imaging tests to measure prostate cancer progression and collect blood samples for future research.
Treatment Effectiveness
Phase-Based Effectiveness
Study Objectives
1 Primary · 1 Secondary · Reporting Duration: Immediately after biopsy.
Immediately after biopsy.
Cancer upgrading during Active surveillance between imagine-guided versus systematic biopsy.
Magnetic Resonance Imaging
Trial Safety
Awards & Highlights
All patients enrolled in this trial will receive the new treatment.
Trial Design
1 Treatment Group
Combined MRI and micro-ultrasound guided prostate biopsy.
1 of 1
210 Total Participants · 1 Treatment Group
Primary Treatment: Combined MRI and micro-ultrasound guided prostate biopsy. · No Placebo Group · N/A
Combined MRI and micro-ultrasound guided prostate biopsy.
Experimental Group · 1 Intervention: High-resolution micro-ultrasound · Intervention Types: Device
Trial Logistics
Trial Timeline
Reporting: immediately after biopsy.
Who is running the clinical trial?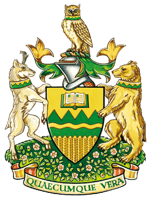 University of Alberta
Lead Sponsor
838 Previous Clinical Trials
386,530 Total Patients Enrolled
7 Trials studying Prostate Cancer
5,100 Patients Enrolled for Prostate Cancer
Eligibility Criteria
Age 18+ · Male Participants · 0 Total Inclusion Criteria
Mark "Yes" if the following statements are true for you:
Frequently Asked Questions
Are there any vacancies remaining for individuals interested in participating in this clinical trial?
"As evidenced by clinicaltrials.gov, this study is currently recruiting patients. The trial was first advertised on January 1st 2023 and has been revised most recently on the 12th of January 2023." - Anonymous Online Contributor
How many participants are allowed to join this experiment?
"Affirmative. The information available on clinicaltrials.gov confirms that this experiment is actively searching for participants and was published on January 1st 2023, with the last update being made on December 12th of the same year. 210 volunteers need to be recruited from a single site." - Anonymous Online Contributor
Please Note: These questions and answers are submitted by anonymous patients, and have not been verified by our internal team.