Study Summary
This trialaims to increase prostate cancer patients' understanding of genetic testing to help them make informed decisions.
Treatment Effectiveness
Phase-Based Effectiveness
Study Objectives
2 Primary · 4 Secondary · Reporting Duration: 1 year
Feasibility of a patient educational program to improve germline genetic testing for eligible patients with prostate cancer.
Impact of germline testing results on prostate cancer management
Patient baseline attitudes towards germline testing and assess the impact of an education interventional on patient perceptions of germline testing
Patient baseline knowledge of germline testing and the change in knowledge of germline testing with the educational intervention.
Prevalence of pathogenic germline mutations in patient population
Trial Safety
Awards & Highlights
All patients enrolled in this trial will receive the new treatment.
Trial Design
0 Treatment Group
50 Total Participants · 0 Treatment Group
Primary Treatment: Treatment · No Placebo Group · N/A
Who is running the clinical trial?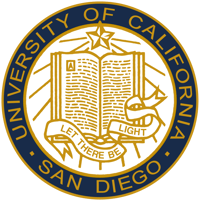 University of California, San Diego
Lead Sponsor
1,051 Previous Clinical Trials
1,827,357 Total Patients Enrolled
5 Trials studying Prostate Cancer
720 Patients Enrolled for Prostate Cancer
Rana McKay, MD
Principal Investigator
UCSD
Eligibility Criteria
Age 18+ · Male Participants · 0 Total Inclusion Criteria
Mark "Yes" if the following statements are true for you:
Frequently Asked Questions
How many individuals have participated in this medical trial so far?
"Affirmative. The clinical trial data hosted on the website indicates that this medical study, which was originally posted on September 27th 2022, is actively searching for participants. Fifty individuals are needed from one particular site to complete enrollment requirements." - Anonymous Online Contributor
Are there currently any available positions in this clinical trial?
"Patients are being sought for this trial, as clinicaltrials.gov details its postings from September 27th 2022 to November 2nd 2022." - Anonymous Online Contributor
What are the primary aims of this research?
"The primary aim of this clinical trial, to be assessed over a one year period, is assessing the feasibility of an educational program as it relates to germline genetic testing in patients with prostate cancer. Secondary outcomes include ascertaining patient knowledge and attitudes towards such tests at baseline and post-intervention stages; lastly, evaluating the impact that these results have on overall management decisions for each individual case will also be examined through clinician surveys." - Anonymous Online Contributor
Please Note: These questions and answers are submitted by anonymous patients, and have not been verified by our internal team.