Study Summary
This trial is testing a new way to get people to be more active, called MAP to Health. They will be testing how well it works and if it is related to changes in behavior that make people more likely to be active.
Study Objectives
2 Primary · 2 Secondary · Reporting Duration: 12 weeks
Autonomous motivation (Behavioral Regulations in Exercise Questionnaire - 4; BREQ-4)
Basic need satisfaction (Psychological Needs Satisfaction in Exercise Scale)
Meaning Salience (Meaning Awareness Scale)
within 1 week post-intervention
Technology Acceptability and Intervention Fidelity to Theory (Post-Intervention Survey)
Trial Design
1 Treatment Group
Intervention development and testing
1 of 1
47 Total Participants · 1 Treatment Group
Primary Treatment: MAP to Health · No Placebo Group · N/A
Intervention development and testing
Experimental Group · 1 Intervention: MAP to Health · Intervention Types: Behavioral
Who is running the clinical trial?
HealthPartners Institute
Lead Sponsor
169 Previous Clinical Trials
1,322,611 Total Patients Enrolled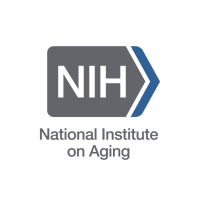 National Institute on Aging (NIA)
NIH
1,444 Previous Clinical Trials
4,247,060 Total Patients Enrolled
18 Trials studying Sedentary Lifestyle
4,123 Patients Enrolled for Sedentary Lifestyle
Stephanie Hooker, PhD
Principal Investigator
HealthPartners Institute
1 Previous Clinical Trials
88 Total Patients Enrolled
Eligibility Criteria
Age 40 - 64 · All Participants · 5 Total Inclusion Criteria
Mark "Yes" if the following statements are true for you:
You are not active enough, meaning you engage in less than 10 or more than 90 minutes of physical activity per week.
You plan on being more physically active in the next month.
Frequently Asked Questions
Is this clinical research currently recruiting participants?
"This research study, which was initially listed on the 17th of May 2022, is actively searching for participants. Data hosted on clinicaltrials.gov confirms this and it was last amended on August 11th of the same year." - Anonymous Online Contributor
To what extent has enrollment been maximized for this clinical investigation?
"Confirmed. According to information published on clinicaltrials.gov, the medical trial that was first announced on May 17th 2022 is presently accruing participants. 47 individuals are needed at a single location for this research project." - Anonymous Online Contributor
Who qualifies to participate in this clinical experiment?
"This research initiative requires 47 volunteers, aged 40-64 and presently engaging in little physical activity. Additional criteria include: midlife age range, willingness to increase exercise within a month of enrollment, access to a phone that can receive texts, literacy in the English language and participating in less than 10 minutes or more than 90 minutes/week of physical activity." - Anonymous Online Contributor
Are those who are 20 years or older eligible for this experiment?
"This initiative is seeking candidates aged between 40 and 64." - Anonymous Online Contributor
Please Note: These questions and answers are submitted by anonymous patients, and have not been verified by our internal team.