Study Summary
This trial is testing how effective a rapid point-of-care molecular GAS diagnostics is compared to standard culture-based techniques for diagnosing children aged 3-18 years of age with a sore throat.
Study Objectives
1 Primary · 9 Secondary · Reporting Duration: at enrolment
Number of days of missed school/daycare
Number of days of missed work (caregiver)
Time to resolution of symptoms
Appropriate antibiotic treatment
Caregiver satisfaction with testing
Number of healthcare visits for pharyngitis or sinopulmonary infections
Number of household contacts subsequently diagnosed with GAS pharyngitis
ED MD satisfaction with testing
Proportion of point-of-care GAS tests that are uninterpretable
Time required to utilize point-of-care testing
Trial Design
2 Treatment Groups
352 Total Participants · 2 Treatment Groups
Primary Treatment: Rapid testing · No Placebo Group · N/A
Rapid testing
Experimental Group · 1 Intervention: Rapid testing · Intervention Types: Device
Reference testing
ActiveComparator Group · 1 Intervention: Reference testing · Intervention Types: DiagnosticTest
How many patients have taken this drug
Who is running the clinical trial?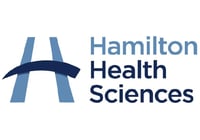 Hamilton Health Sciences Corporation
Lead Sponsor
347 Previous Clinical Trials
271,996 Total Patients Enrolled
Eligibility Criteria
Age 3 - 18 · All Participants · 1 Total Inclusion Criteria
Mark "Yes" if the following statements are true for you:
Frequently Asked Questions
Are there any openings for the public to take part in this trial at present?
"Affirmative - the information available on clinicaltrials.gov points to this study actively seeking participants. The trial was launched on April 1st 2021, and has recently been revised as of March 21 2022; 352 individuals are needed for enrolment at a single site." - Anonymous Online Contributor
Does the age of 25 serve as a cutoff for participants in this medical study?
"This trial is seeking participants aged 3 to 18, with 4 studies dedicated solely for those under the age of eighteen and 8 trials targeted toward patients over 65 years old." - Anonymous Online Contributor
How many individuals are currently taking part in this clinical investigation?
"Affirmative. According to data hosted on clinicaltrials.gov, this medical study – initially posted in April 2021 – is currently searching for participants. 352 test subjects need to be recruited from 1 trial site." - Anonymous Online Contributor
Is it feasible for me to register as a participant in this trial?
"This scientific study aims to recruit 352 minors aged 3 to 18 who exhibit symptoms of streptococcal pharyngitis. The primary entrance criterion is that individuals need a throat swab conducted for GAS testing." - Anonymous Online Contributor
Please Note: These questions and answers are submitted by anonymous patients, and have not been verified by our internal team.