Study Summary
This trial will compare two surgical treatments for pelvic organ prolapse: R-SCP, a new technique, and HUSLS, the current standard.
Pelvic Organ Prolapse

Rectocele

Cystocele

Enterocele
Study Objectives
1 Primary · 4 Secondary · Reporting Duration: 12 month post operative
Pelvic Organ Prolapse Quantification (pop-q) to asses change post operatively
Trial Design
2 Treatment Groups
112 Total Participants · 2 Treatment Groups
Primary Treatment: Sacrocolpopexy · No Placebo Group · N/A
Sacrocolpopexy
ActiveComparator Group · 1 Intervention: Robotic sacrocolpopexy · Intervention Types: Procedure
HUSLS
ActiveComparator Group · 1 Intervention: high uterosacral ligament suspension · Intervention Types: Procedure
Trial Logistics
Trial Timeline
Reporting: 12 month post operative
Who is running the clinical trial?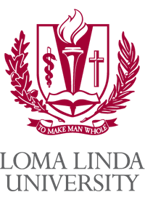 Loma Linda University
Lead Sponsor
286 Previous Clinical Trials
257,910 Total Patients Enrolled
Sam Siddighi
Principal Investigator
Loma Linda University Health Care
Eligibility Criteria
Age 18 - 100 · Female Participants · 4 Total Inclusion Criteria
Mark "Yes" if the following statements are true for you:
Frequently Asked Questions
Are there any openings for enrollment in this trial at present?
"Affirmative. Per the information posted on clinicaltrials.gov, this trial is still in search of new patients since its initiation date of December 1st 2016. It requires 112 individuals to be recruited from a single location before September 19th 2022." - Anonymous Online Contributor
Who is qualified to join this scientific research endeavor?
"This clinical study is seeking 112 participants aged 18 to 100 with cystocele symptoms. To be eligible for this trial, individuals must possess the willingness and capacity to fulfil all visits associated with the experiment as well as suffer from symptomatic pelvic organ prolapse." - Anonymous Online Contributor
What is the highest possible number of participants in this clinical experiment?
"Affirmative. The information on clinicaltrials.gov demonstrates that this research is actively recruiting participants; the original post was made December 1st 2016, and it has most recently been edited September 19th 2022. Altogether 112 individuals must be recruited from one medical site for this project to succeed." - Anonymous Online Contributor
Is this investigation open to seniors aged 75 and above?
"The requirements for patient enrolment stipulate that individuals must fall between eighteen and one hundred years of age. Separately, 19 trials exist solely for those under 18 while 203 studies target patients above the age of 65." - Anonymous Online Contributor
Please Note: These questions and answers are submitted by anonymous patients, and have not been verified by our internal team.