Study Summary
This trial will test a web-based program to help parents of kids with autism, in rural areas, decrease their child's problem behaviors and improve their own mental health.
Parenting

Parenting Intervention

Autism
Study Objectives
3 Primary · 4 Secondary · Reporting Duration: Post intervention (12 weeks post-baseline)
Aberrant Behavior Checklist (ABC)
Home Situations Questionnaire-Autism Spectrum Disorder (HSQ-ASD)
Parenting Stress Index-Short Form (PSI-SF)
Acceptability of Intervention (AIM),Intervention Appropriateness Measure (IAM), Feasibility of Intervention (FIM)
Intervention acceptability Interview
Trial Design
1 Treatment Group
40 Total Participants · 1 Treatment Group
Primary Treatment: Pilot Intervention · No Placebo Group · N/A
Pilot Intervention
Experimental Group · 1 Intervention: Attend Behavior Parent Training · Intervention Types: Behavioral
Trial Logistics
Trial Timeline
Reporting: post intervention (12 weeks post-baseline)
Who is running the clinical trial?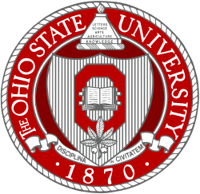 Ohio State University
Lead Sponsor
728 Previous Clinical Trials
458,999 Total Patients Enrolled
2 Trials studying Parenting
550 Patients Enrolled for Parenting
Eligibility Criteria
Age 2 - 11 · All Participants · 6 Total Inclusion Criteria
Mark "Yes" if the following statements are true for you:
Frequently Asked Questions
What demographic is being sought for recruitment into this clinical trial?
"Eligible participants for this trial must suffer from autism, and be between the ages of 2-11. Approximately 40 individuals are sought out to participate in the study." - Anonymous Online Contributor
Does eligibility for this trial extend to people over the age of 45?
"The parameters for this study require that participants are aged between 2 to 11. Additionally, there exist 278 clinical trials specifically catering to those under 18 and 99 studies tailored towards the elderly population over 65 years old." - Anonymous Online Contributor
Is this clinical experiment currently enrolling participants?
"As per the clinicaltrials.gov listing, this clinical trial is actively seeking out participants. The initial posting date was September 1st 2023 and it has been updated as recently as January 20th 2023." - Anonymous Online Contributor
How many individuals have signed up to take part in this experiment?
"Confirmed. Clinicaltrials.gov shows that this clinical trial is still recruiting, which it began doing on September 1st 2023 and the last update was made January 20th 2023. 40 volunteers are needed for one medical center." - Anonymous Online Contributor
What are the major aims of this research endeavor?
"The aim of this clinical trial, which will be monitored in the period after baseline (12 weeks post-baseline), is to evaluate intervention acceptability via an interview. Secondary outcomes include Home Situations Questionnaire-Autism Spectrum Disorder (HSQ-ASD) – a 24 item evaluation that inquires about noncompliance within the home environment over 4 week periods with 1–9 Likert scale ratings rating severity; Parenting Stress Index - Short Form (PSI-SF); and Patient Reported Outcome Measurement Information System Depression – Short Form 6a, a six question assessment concerning emotions related to depression experienced during the prior seven" - Anonymous Online Contributor
Please Note: These questions and answers are submitted by anonymous patients, and have not been verified by our internal team.