Tele-Enhance Fitness for Arthritis
Led By Kushang V Patel, PhD, MPH
Research Sponsored by University of Washington
Eligibility Criteria Checklist
Specific guidelines that determine who can or cannot participate in a clinical trial
Must have
(a) moderate-to-severe functional limitation
Be older than 18 years old
Must not have
Be younger than 18 years old
Follow Up
study months: 0, 4, 10, 16
Study Summary
This trial will compare an online fitness program to an in-person program to see if the online program is just as effective.
Arthritis

Rheumatoid Arthritis

Fibromyalgia

Gout

Osteoarthritis

Lupus
Eligibility Criteria
Inclusion Criteria
You will be eligible if you check "Yes" for the criteria below
You have a

significant physical limitation

that affects your ability to perform

daily activities

.
Timeline
Screening ~ 3 weeks
3 visits
Follow Up ~ study months: 0, 4, 10, 16
Follow Up ~
study months: 0, 4, 10, 16
This trial's timeline: 3 weeks for screening, Varies for treatment, and study months: 0, 4, 10, 16 for reporting.
Treatment Details
Study Objectives
Outcome measures can provide a clearer picture of what you can expect from a treatment.
Secondary outcome measures
30-second Bicep Curl Test
30-second Sit-to-Stand Test
+5 more
Ability to Participate in Social Roles and Activities
Exercise Self-Efficacy Scale
+2 more
Awards & Highlights
All patients enrolled in this study will receive some form of active treatment.
Trial Design
Group I: Tele-EF
Experimental Treatment
1 Intervention
Remote delivery of Enhance Fitness.
Group II: In-person EF
Active Control
1 Intervention
In-person delivery of Enhance Fitness.
Who is running the clinical trial?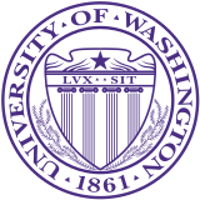 University of Washington
Lead Sponsor
1,678 Previous Clinical Trials
1,601,659 Total Patients Enrolled
7 Trials studying Arthritis
661 Patients Enrolled for Arthritis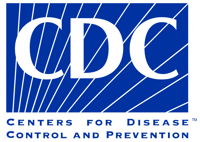 Centers for Disease Control and Prevention
FED
855 Previous Clinical Trials
22,042,215 Total Patients Enrolled
13 Trials studying Arthritis
5,451 Patients Enrolled for Arthritis
Kushang V Patel, PhD, MPH
Principal Investigator
University of Washington
Media Library
In-person Enhance Fitness Clinical Trial Eligibility Overview. Trial Name: NCT05275348 — N/A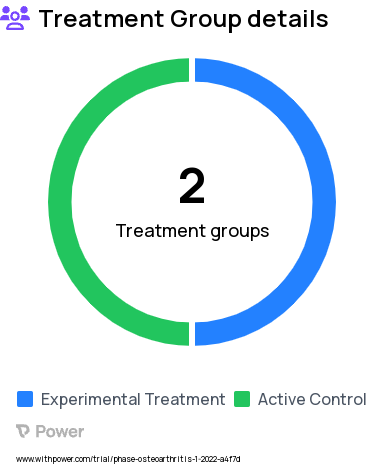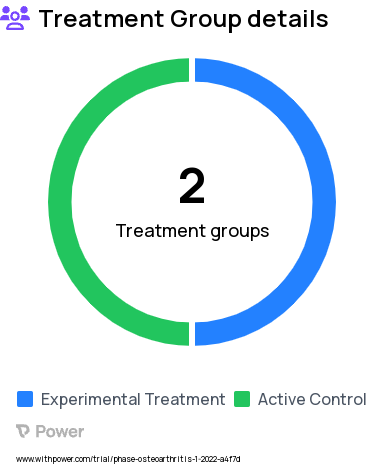 Arthritis Research Study Groups: Tele-EF, In-person EF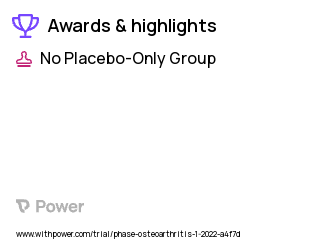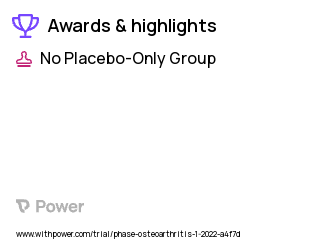 Arthritis Clinical Trial 2023: In-person Enhance Fitness Highlights & Side Effects. Trial Name: NCT05275348 — N/A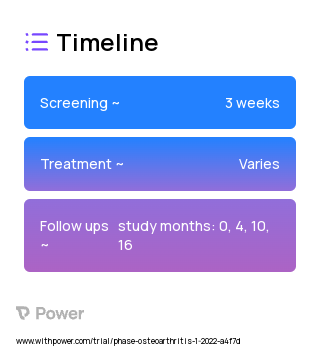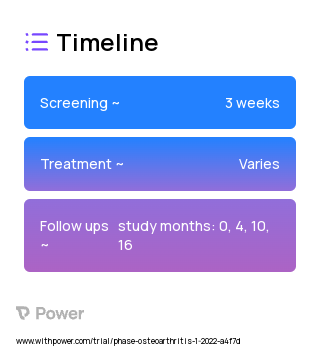 In-person Enhance Fitness 2023 Treatment Timeline for Medical Study. Trial Name: NCT05275348 — N/A
Frequently Asked Questions
These questions and answers are submitted by anonymous patients, and have not been verified by our internal team.
Are there any opportunities presently available to join this trial?
"Yes, current records hosted on clinicaltrials.gov assert that this medical research is actively seeking participants. The trial was posted on February 2nd 2022 and its most recent edit occured in March 1st 2022. This study requires 310 people to be recruited from a single location."
To what magnitude are individuals participating in this research project?
"Affirmative. The official record on clinicaltrials.gov alludes to the fact that this clinical trial, which was first announced in February 2022, is currently recruiting participants. Approximately 310 people are required from a single medical site."
Who else is applying?
What state do they live in?
What portion of applicants met pre-screening criteria?
What site did they apply to?
How many prior treatments have patients received?
Why did patients apply to this trial?
What questions have other patients asked about this trial?