Study Summary
This trial is looking to develop better ways of detecting, diagnosing and measuring oral diseases and structures using light and optical approaches.
Treatment Effectiveness
Phase-Based Effectiveness
Similar Trials
Study Objectives
1 Primary · 0 Secondary · Reporting Duration: up to 12 months
Trial Safety
Awards & Highlights
All patients enrolled in this trial will receive the new treatment.
Trial Design
0 Treatment Group
2500 Total Participants · 0 Treatment Group
Primary Treatment: Treatment · No Placebo Group · N/A
Trial Logistics
Trial Timeline
Reporting: up to 12 months
Who is running the clinical trial?
Livionex Inc
UNKNOWN
2 Previous Clinical Trials
197 Total Patients Enrolled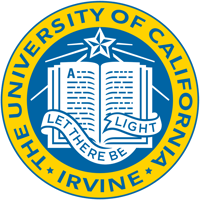 University of California, Irvine
Lead Sponsor
508 Previous Clinical Trials
1,880,851 Total Patients Enrolled
Beckman Laser Institute University of California Irvine
OTHER
77 Previous Clinical Trials
2,058 Total Patients Enrolled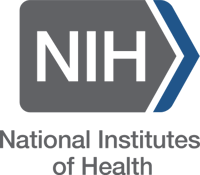 National Institutes of Health (NIH)
NIH
2,552 Previous Clinical Trials
24,610,092 Total Patients Enrolled
National Institute for Biomedical Imaging and Bioengineering (NIBIB)
NIH
80 Previous Clinical Trials
16,288 Total Patients Enrolled

National Cancer Institute (NCI)
NIH
13,283 Previous Clinical Trials
41,232,898 Total Patients Enrolled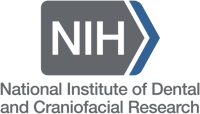 National Institute of Dental and Craniofacial Research (NIDCR)
NIH
286 Previous Clinical Trials
804,789 Total Patients Enrolled
2 Trials studying Oral Diseases
793 Patients Enrolled for Oral Diseases
Petra Wilder-Smith, DDS,PhD
Principal Investigator
Beckman Laser Institute, University of Calfornia Irvine
Eligibility Criteria
Age 18 - 75 · All Participants · 4 Total Inclusion Criteria
Mark "Yes" if the following statements are true for you:
You either have a mouth sore or you don't have a mouth sore.
You experience dryness in your mouth.
You do not smoke cigarettes.
Frequently Asked Questions
Does the study accept seniors aged 70 and above?
"Eligibility requirements for this trial necessitate that participants must be 18 or older, and no more than 75 years in age." - Anonymous Online Contributor
Are there vacancies available for participants in this research study?
"According to information held on clinicaltrials.gov, this study is open for recruitment. Its first posting was made on April 1st 2003 and the data was most recently revised during October of 2022." - Anonymous Online Contributor
Who meets the criteria to participate in this scientific experiment?
"The study is recruiting 2500 individuals aged 18-75 who suffer from oral health ailments such as dry mouth and gum disease. In order to qualify, the participant must be either male or female, above the age of consent, have an existing lesion or not, and be non-smokers." - Anonymous Online Contributor
What is the uppermost cap in terms of the number of participants involved with this experiment?
"Affirmative, the clinicaltrials.gov entry for this trial reveals that it is open to recruitment. This medical research was first posted on April 1st 2003 and updated lastly at October 31st 2022 with a goal of enrolling 2500 participants from one location." - Anonymous Online Contributor
Please Note: These questions and answers are submitted by anonymous patients, and have not been verified by our internal team.