Study Summary
This trial is investigating whether WMH are more common in women with migraines, and if so, what characteristics they have.
Migraine

Multiple Sclerosis

Small Vessel Disease
Study Objectives
1 Primary · 0 Secondary · Reporting Duration: 3 months
WMH imaging disease parameters
Trial Design
0 Treatment Group
50 Total Participants · 0 Treatment Group
Primary Treatment: Treatment · No Placebo Group · N/A
Who is running the clinical trial?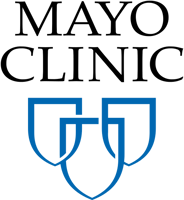 Mayo Clinic
Lead Sponsor
2,949 Previous Clinical Trials
3,447,590 Total Patients Enrolled
8 Trials studying Migraine
13,337 Patients Enrolled for Migraine
Catherine Chong, PhD
Principal Investigator
Mayo Clinic
Eligibility Criteria
Age 20 - 59 · Female Participants · 3 Total Inclusion Criteria
Mark "Yes" if the following statements are true for you:
This study is only for women.
You are between the ages of 20 and 45.
You have white matter hyperintensities (WMH) in your brain as seen on an MRI scan.
Frequently Asked Questions
Are researchers accepting new enrollees for this research endeavor?
"Affirmative. Clinicaltrials.gov states that this clinical test, first uploaded on August 16th 2021, is actively looking for volunteers to take part in the study. Currently, there are 50 spots available at a single trial site." - Anonymous Online Contributor
How many participants are being observed for this research study?
"Affirmative. This clinical trial, that was initially posted on August 16th 2021, is actively searching for enrollees. 50 participants must be recruited from a single medical facility according to the data currently hosted on clinicaltrials.gov." - Anonymous Online Contributor
Is this research open to individuals in their senior years?
"According to the study's prerequisites, potential applicants must be between 20 and 59 years of age. Furthermore, 58 studies are available for people under 18 while 361 studies can cater to participants over 65." - Anonymous Online Contributor
What criteria do participants need to meet in order to be eligible for this clinical trial?
"This migraine trial is seeking 50 female candidates aged between 20 and 45." - Anonymous Online Contributor
Please Note: These questions and answers are submitted by anonymous patients, and have not been verified by our internal team.