Driving Decision Aid for Vision Impairment
Led By Marian E Betz, MD, MPH
Research Sponsored by University of Colorado, Denver
Eligibility Criteria Checklist
Specific guidelines that determine who can or cannot participate in a clinical trial
Must have
At least one medical condition linked in driving cessation
5-minute MoCA score greater or equal to 21
Must not have
Be younger than 18 years old
Follow Up
6 months, 12 months, 18 months, 24 months
Study Summary
This trial will test a driving decision aid to help older adults make decisions about driving. It will assess the impact of the aid on the quality of decisions and on specific subgroups of older drivers.
Vision Impairment

Arthritis

Traumatic Brain Injury

Restless Legs Syndrome

Chronic Obstructive Pulmonary Disease

Parkinson's Disease

Orthostatic Hypotension

Narcolepsy

Multiple Sclerosis

Dizziness

Type 1 Diabetes

Foot Abnormalities

Insomnia

Congestive Heart Failure

ICD User

Hypertrophic Cardiomyopathy

Obstructive Sleep Apnea

Spinal Cord Injury

Sleep Apnea

Fainting

Vertigo

Stroke

Diabetic Retinopathy

Retinitis Pigmentosa

Acute Coronary Syndrome

Glaucoma

Seizures

Age-Related Macular Degeneration

Kidney Failure

Substance Abuse

Dementia
Eligibility Criteria
Inclusion Criteria
You will be eligible if you check "Yes" for the criteria below
You have a medical condition that affects your ability to drive safely.
Timeline
Screening ~ 3 weeks
3 visits
Follow Up ~ 6 months, 12 months, 18 months, 24 months
Follow Up ~
6 months, 12 months, 18 months, 24 months
This trial's timeline: 3 weeks for screening, Varies for treatment, and 6 months, 12 months, 18 months, 24 months for reporting.
Treatment Details
Study Objectives
Outcome measures can provide a clearer picture of what you can expect from a treatment.
Decisional Conflict Scale (DCS) Scores at Day 0 (Post-intervention)
Secondary outcome measures
Change in Life Space score
Change in Ottawa Decision Regret score
Change in Patient-Reported Outcomes Measurement Information System (PROMIS) 4-item depression score
+7 more
Awards & Highlights
All patients enrolled in this study will receive some form of active treatment.
Trial Design
Group I: Driving Decision Aid
Experimental Treatment
1 Intervention
Web-based Driving Decision Aid
Group II: Older Drivers Website
Active Control
1 Intervention
National Institute on Aging (NIA) Older Drivers website
Who is running the clinical trial?
University of Colorado, Denver
Lead Sponsor
1,672 Previous Clinical Trials
1,661,681 Total Patients Enrolled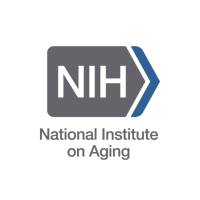 National Institute on Aging (NIA)
NIH
1,556 Previous Clinical Trials
5,300,067 Total Patients Enrolled
Marian E Betz, MD, MPH
Principal Investigator
University of Colorado - Anschutz Medical Campus
Frequently Asked Questions
These questions and answers are submitted by anonymous patients, and have not been verified by our internal team.
Is the recruitment process for this research initiative still open?
"This clinical trial is, as indicated by its presence on clinicialtrials.gov, not currently seeking enrolment. The investigation was first posted 12/12/2019 and last updated on 10/6/2022. Despite this particular study's hiatus from recruiting patients, there are 8150 other trials actively accepting participants at the moment."
Who else is applying?
What state do they live in?
What portion of applicants met pre-screening criteria?
What site did they apply to?
University of California, San Diego
How many prior treatments have patients received?
Why did patients apply to this trial?
I have very bad arthritis throughout my body.
What questions have other patients asked about this trial?
Recent research and studies