Study Summary
This trial aims to understand experiences unique to transgender men who have sex with men and how they affect HIV risk.
Human Immunodeficiency Virus (HIV) Infection

Transgender
Study Objectives
1 Primary · 0 Secondary · Reporting Duration: up to 9 months
Post-hoc thematic analysis across five domains
Trial Design
0 Treatment Group
30 Total Participants · 0 Treatment Group
Primary Treatment: Treatment · No Placebo Group · N/A
Trial Logistics
Trial Timeline
Reporting: up to 9 months
Who is running the clinical trial?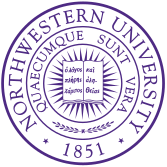 Northwestern University
Lead Sponsor
1,477 Previous Clinical Trials
811,027 Total Patients Enrolled
Eligibility Criteria
Age 18+ · Female Participants · 5 Total Inclusion Criteria
Mark "Yes" if the following statements are true for you:
You were identified as a girl when you were born.
You identify as a trans man or transmasculine.
You can use the Internet.
You identify as something other than heterosexual.